With the rapid development of stone material market, the environmental pollution caused by lots of stone material processing enterprises is becoming increasingly severe. In the stone material process, there is much emission of sewage and dust, which will do great harm to the local environment. Therefore, gradually, the ore process environment will be governed more strictly by the local authorities.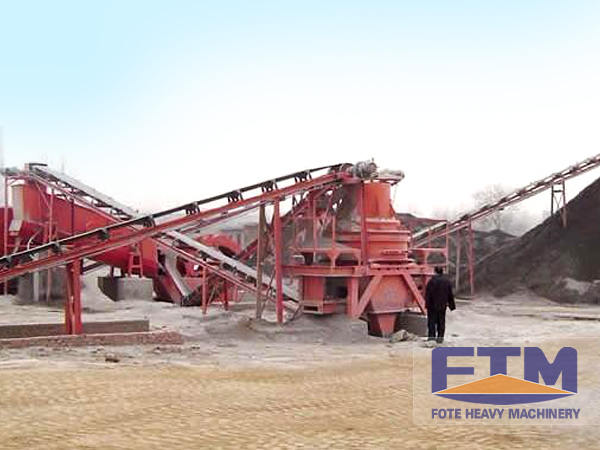 Certainly, dust pollution is quite severe in the gravel production line, which is a main production site of gravel production. Then, what can we do to decrease the environmental pollution generating from the gravel production line? As a professional mining machinery manufacturer, Fote here will talk about the disposal of the environmental pollution in the gravel production line.
When the ore is processed by the mining machines like the ore crushing machine, there will be much dust. If the dust has not been collected or disposed, the flying dust will cause severe pollution to the working environment and the air, which will be very inconvenient for the life of the surrounding residents.
In the common gravel production line, the gravel production equipment is equipped with the dust collecting system. With the dust collector, there will be the sealing device or the dust hood at the crushing machine's inlet and outlet, the top of the vibrating screen, each transfer point of the conveyor, and so on. It can prevent the dust from running out. Besides, the open suction hood can be used to suck the airflow with dust away. When the air has been purified by the dust collector, it will be discharged into the atmosphere through the exhaust funnel.