The environmental industry started a little late in our country. And it was not noticed a lot in the early time. In recent years, it develops quite fast. In fact, there are some problems of some domestic dust collectors. For example, the electric dust collector has a high requirement of the humidity of dust and the content of CO. Once the dust humidity is not enough or the CO content is out of limits, the machine will stop frequently, which will lead to some accidents. However, there are many problems of some bag dust collecting machines. For instance, the effect of the device used to clean dust is not high, which may attach the dust to the filtering bag's surface, which is hard to be removed. The the dust collector's resistance is so high that some smoke will go back to the kiln; Some are of the device to blow back the dust. But dust cleaning calculation is unreasonable, which can not remove the dust from the surface of the filtering bag easily; Some are of air leakage. Too much cool air goes into the dust collector, which will generate dew on the filtering bag, which means that the bag is jammed and can not be used. Besides, there are two tough problems, including the temperature control of the bag filtering machine and its adjustment measurements.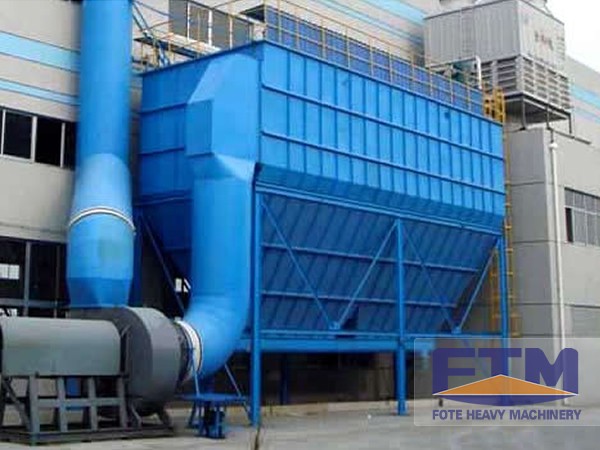 However, the dust-removing equipment made in China still can not catch up with the foreign equipment in quality and technique. Our product's property is still not very stable and it is of bad adaptation. But, with the increasing requirement in environmental protection in our country and with the more strict related standards, it is not realistic that all enterprises adopt the foreign dust-removing equipment. Therefore, there will be a bigger market for the enterprises which produce dust-removing equipment in our country. Meanwhile, the competition will be more fierce correspondingly, which will play an active role in the development of the dust-removing equipment in China.
Recently, in the market, most of the dust-removing equipment, expect for the fake products, can meet the relative national standards and dedicate a lot to reduce pollution emission for our country. The technique should be improved in the research and production in the future. Nowadays, some large-scale environmental equipment enterprises have already communicated with the international ones to shorten the distance between us and the advanced international level. Of course, some critical technical tough problems can not be dealt with in a very short time. In a word, most of the domestic environmental equipment enterprises can basically meet the requirement of the small and medium enterprises. But, it will be a long development time for the domestic dust-removing equipment to be used in large-scale enterprises.