As a common used ore crushing and processing machinery, the jaw crusher is of high output, simple structure, and convenient maintenance. It is extremely applied to crush and process ore, the main component of which is the jaw plate.
As a common used component of the jaw crusher, the jaw plate, which plays a very important role in the jaw crusher, is probably worn. Fote will talk about the maintenance of the jaw crusher.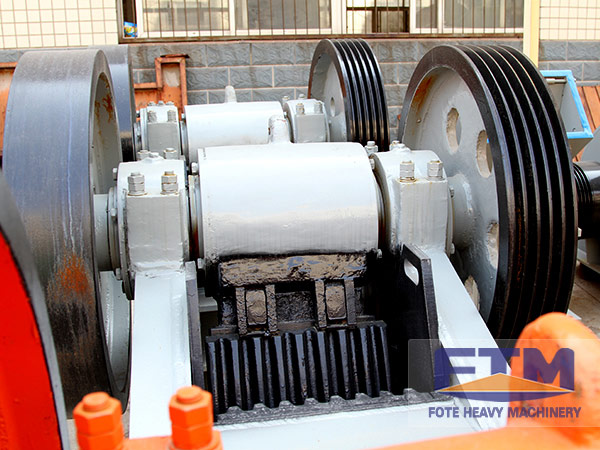 The jaw crusher has the movable jaw plate, connected with the pull rod, and the fixed jaw plate on the machine shell. In the operation of the jaw crusher, driven by the electric motor, the movable jaw plate gets close to and away from the fixed one alternately, which makes the material be crushed between the two jaw plates.
To decrease the abrasion of the jaw crusher, the users should scientifically select the machine in model number and take into account many elements, such as the hardness of the material, the required particle size of he final product. The jaw crusher should be manufactured reasonably by considering many elements. For example, either the excessively high or low hardness of the components of the jaw crusher will shorten the service life of the machine. Instead, the work load of each of the machine can be eased by the proper increase of the number of the machine.