As is known to us, study and innovation never end. In the mineral processing industry, meanwhile, the advance and innovation of techniques and processes are also endless. We all know that the technical content of a kind of mineral processing equipment must be attractive to clients mostly. Therefore, most manufacturers and clients of mineral processing equipment pay much attention to it. Clients prefer to purchase the mineral processing equipment with higher technical content without hesitation although it is expensive. Thus, the price of a mineral processing equipment is determined on the base of its technique and process. Only by grasping the advanced techniques can a mineral processing equipment enterprise be competitive in the market.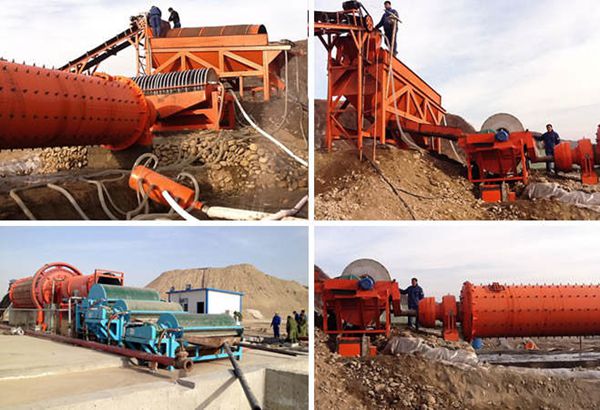 In addition to the mineral processing industry, many other industries have been in turmoil in recent years. However, everything changes so that there is no end in technique. If there is no innovation and updating, the technique must be outdated. It should be remembered forever that we should not only advocate technical innovation but also put it into practice, which can help us realize our ultimate aim. There shouldn't be perfunctory innovation, which can not last for a long time. A client must not be cheated twice so that it must do harm to the irresponsible manufacturer itself. Hence, we must not cheat our clients. If so, it will make the enterprise go bankrupt fast.
Since we have already known the importance of the technique and process of the mineral processing equipment, we should take measures to insist on the innovation of the process and core technique of the mineral processing equipment. Fote Heavy Machinery has insisted on this road for a long time, which is endless. As the saying goes, big success comes from small and consistent changes. We believe that, in the future, Fote can be the leader among all the other mineral processing equipment manufacturers in the mineral processing machinery industry.