Vibrating feeder is an important processing machine that conveys the gravel aggregate and other materials in stone production line. It has the advantages of simple structure, convenient installment, reliable using and small power consumption, which is a very important kind of ore processing equipment in stone production line. Here, Henan Fote will introduce what are the problems that need to be focused in the feeding process of vibrating feeder.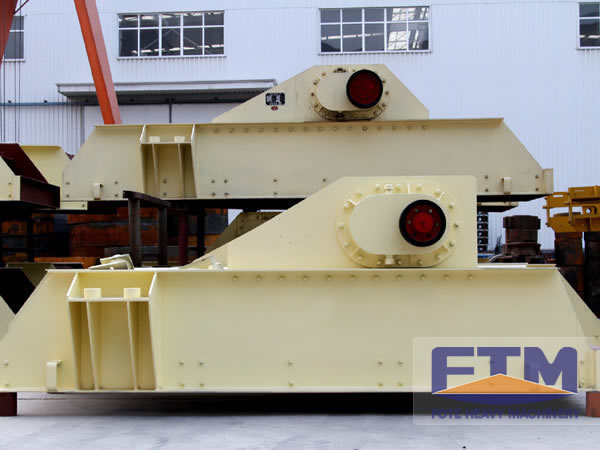 It can convey granular material, and can also transport powder material by using the sealed pipeline. Vibrating feeder not only can be used for the quantification or material feeding, but can achieve those operations such as screen, cool, dry and other process at the same time of conveying. It has become a kind of multifunctional equipment of a multi-purpose machine.
The process of feeding materials needs to be valued, so what are the problems that should be focused? Henan Fote will take a brief introduction. The user first replaces the material layer on the working tank with the particles of a certain mass.
When vibrating feeder is working, the moving status of the material granularity just relates to the friction, gravity and inertial force between the material and the bottom of work tank. It cannot be affected by air resistance, tank side friction and other external forces. It is the plastic collision when the material particles fall on the bottom of the tank, so there is no rebounding phenomenon. What's more, there is no sticky phenomenon with the tank when conveying materials.