With the constant development of economy, a variety of industries in our country have developed a lot, such as construction industry, road industry, cement industry, building materials industry. Besides, with the development of the infrastructure construction in our country, the demand for equipment in our country is increasing. They are crushing machines, sand making machines, grinding machines, mobile crushing stations, and so on. As a professional crushing machine manufacturer, Fote Mining Machinery specializes in producing various excellent crushing equipment, such as jaw crushers, hammer crushers, cone crushers, impact crushers, double roll crushers, mobile crushing stations, and so on. They have been applied well to many industries.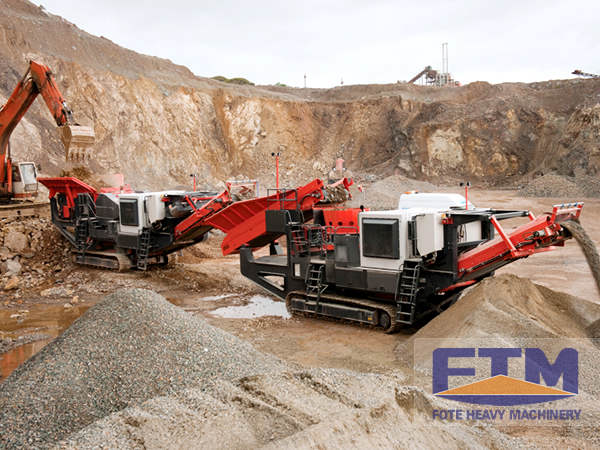 With the constant development of the construction industry in our country, the constant increase of the demand for gravel aggregate promotes the development of the industry of crushing machines. Meanwhile, more construction waste makes the environment in our cities be polluted. It should be dealt with by excellent equipment. The mobile crushing stations, made by Fote Mining Machinery, can be applied to crush the construction waste in order to make the waste profitable.
Besides, excellent mobile crushing stations can also be used in metallurgy, chemical industry, construction materials industry, especially in expressway projects, railway and hydro-power engineering.
Crawler mobile crushing stations, made by Fote Mining Machinery, are the excellent mobile crushing equipment. The largest treatment capacity of a crawler mobile crushing station is 500 tons per hour. It is the best equipment for crushing various ores, such as solid waste, granite, and basalt. The crawler mobile crushing stations can move freely in construction waste treatment plants, which can save the delivery costs and the consumption of manpower and resources. In a word, it is the best choice for construction waste quarry production.