According to a survey, the construction waste produced in construction in our country every year is more than 100 million tons. Most of the construction waste has not been dealt with at all. Some of it is stacked in the open air while some is buried in the low-lying areas, which will lead to environmental pollution and the waste of resources. Thus, to recycle construction waste can not only reduce environment pollution but also can make use of these resources reasonably. Besides, some economic benefits can be obtained by it. And the waste construction materials can be made use of again.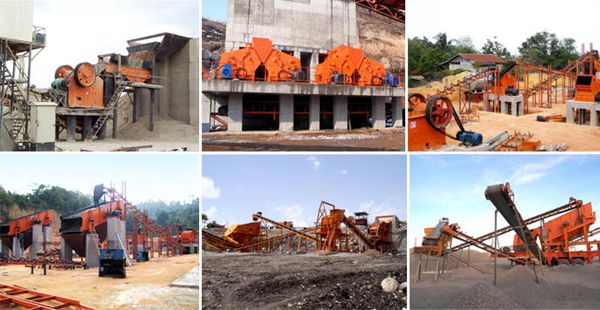 The main sources of construction waste are the old buildings, bridges, and concrete roads when they are taken down or maintained. The loss of some materials in the process of the construction of a new building will also produce some construction waste. Most people decide to use the gravel production line, which can deal with lot of construction waste. Recently, with the rapid development of the economy in our country, there are lots of discharged wastes in construction sites. In recent years, the gravel production line is the best solution to deal with the construction waste in cities. The gravel production line, made by Fote Heavy Machinery, consists of various machines, mainly including vibrating feeders, jaw crushers, impact crushers, vibrating screens, belt conveyors, and so on. In order to meet different processing requirements of clients, the gravel production line can be equipped with cone crushers, dust collectors, and so on. The customized gravel production lines are well-designed for clients according to the actual situation on site, which can completely embody the obvious characteristics of it, such as the rationality of the design, effectiveness, feasibility, large treatment capacity, low abrasion, and low cost of its operation. According to the requirements of different technologies, we combine the equipment of a variety of model numbers to meet the demands of clients. By this gravel production line, different sizes of stone can be produced to accord with various standards in different industries, such as construction, highway construction, and water conservancy construction.
In China, a rapid rising country, with the rapid development of economy, the severe problems of environment and energy will be a big difficulty, faced by people in the process of urbanization. Thus, the construction industry, which consumes lot of energy, should focus on environment protection. The gravel production line is one of the best choices to assist green buildings. Mining machinery industries should grasp the opportunity of development, in order to produce high-quality equipment in gravel production line.