The three survival crises, faced by all the world, are the lack of resources, environment pollution, and ecological damage. Each of us has the duty to protect the earth, the only home of mankind. We, Fote Heavy Machinery, insist on the green production of the mineral processing equipment. The green mineral processing equipment has a great influence on the environmental protection, economy development, and the advance of science and technology.
Firstly, in environmental protection, the wastes can be recycled by the mineral processing equipment. For example, by mineral processing technique, some useful resources, such as iron ore powder and mixed cement materials, can be refined from the the coal ash, generates from the heat power plant. It can realize the reasonable recycle of coal ash, which can reduce the environmental pollution.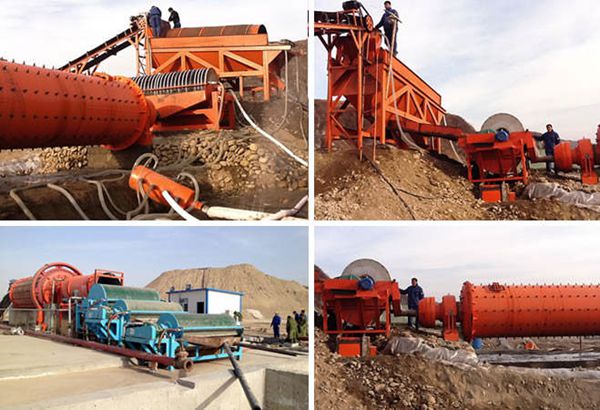 Secondly, in economy, through the process of the ore by the mineral processing equipment, the economic value can be increased. For example, after the separation of iron ore by the iron ore processing equipment, the iron content of the iron ore will increase to 30%-50%. After the separation of copper ore by the copper ore processing equipment, the output of copper can be increased, which can increase the economic benefit of the client. Therefore, it can be seen that the mineral processing equipment can bring a great economic benefit.
Thirdly, in science and technology, the development of science and technology will be the development trend of the mineral processing equipment in our country in the future. With the increase of requirement of the quality of mineral, only by reprocessing raw ore can we meet the ore separation standard. For example, the phosphorus content of the exploited iron ore is high. If the iron ore is used directly, the environment will be polluted and the hardness of the iron ore will be decreased. Thus, it is necessary to remove phosphorus by the mineral separation process. Thus, the mineral processing techniques should be increased constantly, in order to meet the requirement of the mineral processing techniques in the market.
We, Fote Heavy Machinery, insist on regarding it as our highest target to be of environmental protection, energy conservation, and high efficiency. It is also our development concept. In the modern society, environmental protection has been paid much attention to in the market. We strive for the green mineral processing equipment.