As a very valuable mineral resource, marble can be used in construction industry and road construction. The hardness of natural marble is quite higher so that it is difficult to process it. Few days ago, a client consulted us about the methods of the selection of a proper marble powder grinding machine to grind marble into powder with a certain fineness. Next, the methods will be introduced to you by Fote Heavy Machinery, as a professional ore powder grinding machinery manufacturer.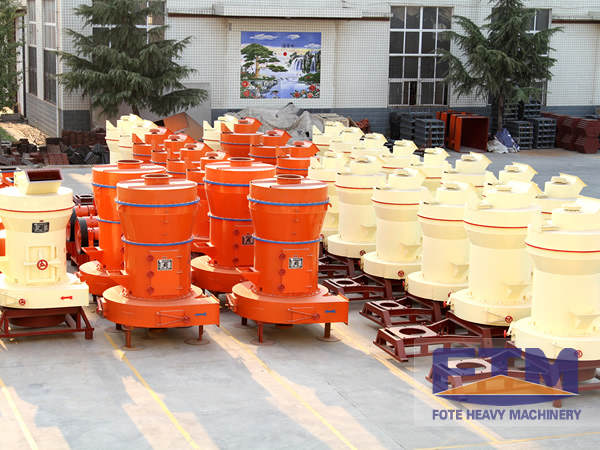 The client works for the stone material production. When marble is being carved and ground, lot of rubble and scrap generate, which can be processed with grinding machines then it can be used in industry, metallurgy, and chemical engineering. Then, what kinds of ore powder grinding machines are applied to grind marble?
When the technicians of Fote Heavy Machinery had known his production situation in detail, they recommended him the Raymond mill, which can meet the requirement of the client in many aspects, such as the feeding size, the output, and so on. Finally, the client is very satisfied with the Raymond mill in its price and the fineness of its final product.
In order to give him more visual feelings, our manager invited him to visit our powder production site with the Raymond mill to help him choose the machines suitable for his production. In a word, in the marble powder production line, we, Fote Heavy Machinery, recommend you the Raymond mill.