In recent years, with the constant development of science and technology, the demand of crushing equipment is constantly increasing and people have the higher request to the property of machines. With the introduction of the foreign techniques and our constant research and development of new techniques, the hydraulic cone crusher, made by Fote Heavy Machinery, is different from common cone crushers, which has many advantages, such as the advanced structure design, perfect crushing capacity, and less running cost. Besides, it is reliable and it can be applied to various site conditions.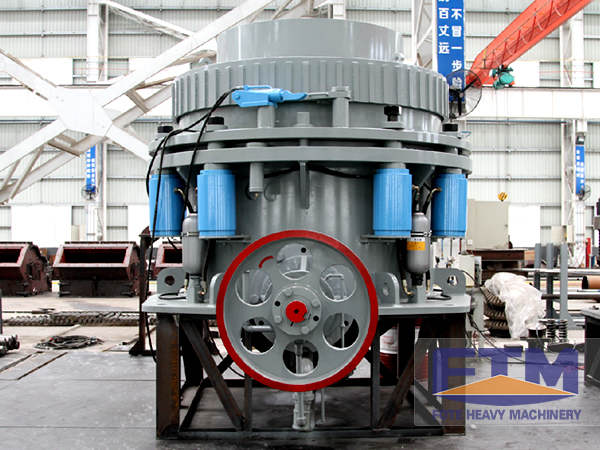 This kind of new-type hydraulic cone crusher can be totally applied to various coarse and fine operation even the extremely fine crushing operation. This cone crusher adopts the modular design. It can realize the transition between the coarse, secondary, and fine crushing processes through the change of the cavity types. Its productivity can be changed flexibly and it can be widely used. Besides, the hydraulic cone crusher is of the automation on a higher level. Therefore, it has been welcomed by more and more clients.
However, after about one century's development, there have already been the advanced cone crusher and pebble crusher, which are widely used in different stone crushing operations. It is the ideal crushing equipment to process different materials like granite. And the crushing machine is the special processing equipment for the gravel used for construction.
The new hydraulic cone crusher is much more advanced than the old one. However, due to its higher cost and request in technique, less manufacturers can offer it. But, as an exception, Fote constantly insists on optimizing the property of the crushing machines and seeking for excellent quality in order to produce the crushing equipment with excellent property.