With the rapid development of the economy in our country and the requirement in the construction of large-scale cities, the mining industry in China has been increasingly focused on. Therefore, there is a bright future in the development of the roll crusher.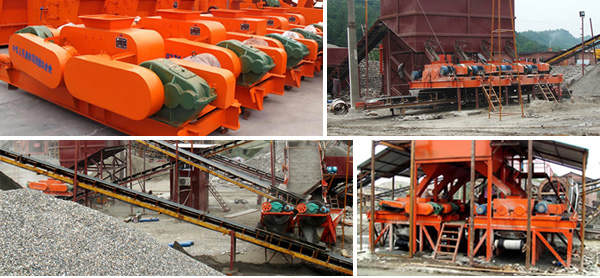 However, in these fields, some allocations and production techniques of the equipment are outdated. In the fields, the roll crusher has been widely used, which has brought much economic benefit to its users. In the market in mining industry, the traditional design is adopted for the roll crusher. However, this kind of machine is of unstable property and too much energy consumption.
Energy conservation and emission reduction are very important for a roll crusher. Most of the domestic mining enterprises are trying to advance the recent techniques of the roll crusher to promote the technique of their own equipment, which can make it be of energy conservation and emission reduction. The roll crusher, made by Fote Heavy Machinery, has many features, such as small volume, big crushing ratio, less noise. Besides, it can save 30% of the energy.
In the current economic situation, there is a wide application range of the roll crusher. It is promising in the market and its investment environment is also nice. For example, the roll crusher can be used in metallurgy, building material, and other industries. Taking urban development as an example, crushing equipment is necessary for the construction of many projects, such as subway, viaduct, and urban high-rise buildings. With the urbanization in the western China, mining industry has developed rapidly in the west regions of China. There will be a wider market for the unexploited mineral resources in these areas, which can increase the demand of crushing equipment in domestic mining industry.