The working principle of a hammer crusher is to hit stone by the hammerheads in order to crush stone. According to this, hammerheads have a great influence on the quality of the artificial sand and the content of stone powder produced by a hammer crusher.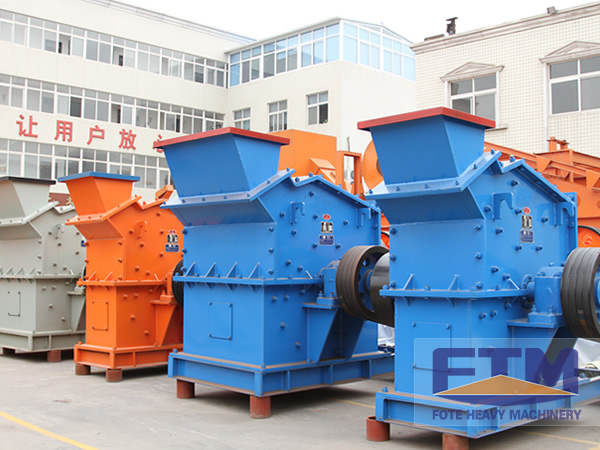 The quality of the hammerheads of a hammer crusher is mainly related to the abrasion in the sand production process. After a period of operation, the materials may wear the hammerheads. Then the hammerheads will be light. Because there are sharp edges of new hammerheads, the content of the stone powder of the finished products is high. However, after the decrease of the weight of the hammerheads, because of the abrasion, the content of the stone powder will decrease. At the same time, because of the decrease of the impact force, the output of the hammer crusher will correspondingly decrease. Therefore, in order to guarantee the qualified fineness and weight of the finished products, the worn hammerheads should be replaced by the new ones. Thus, the weight of the hammerheads of a hammer crusher is closely related to the fineness of the finished products and it even is a decisive element.
The hammerheads of hammer crushers, made by Fote Heavy Machinery, are made of high wear-resistant materials, which can guarantee a qualified weight and impact force and can improve the output of the production. Besides, it is more convenient for people to replace or maintain the hammerheads. When the hammerhead is worn, the direction of the hammerhead should be reversed or it should be welded well to guarantee a good working quality. According to the requirements of clients, Fote Heavy Machinery offers clients the sand making machines of a variety of model numbers including hammer crushers to meet different demands. The prices of our sand making machines are reasonable. We provide perfect after-sale service and the relevant service of the parts of sand making machines for clients.