Raymond mills are ultra-fine powder grinding equipment, which are often used in various production of ore powder and coal powder. It can be used in grinding gypsum, coal and other materials. There are a series of Raymond grinding machines, including Raymond mills, high-strength Raymond mills, high-pressure Raymond mills, ultra-fine grinding mills, and so on.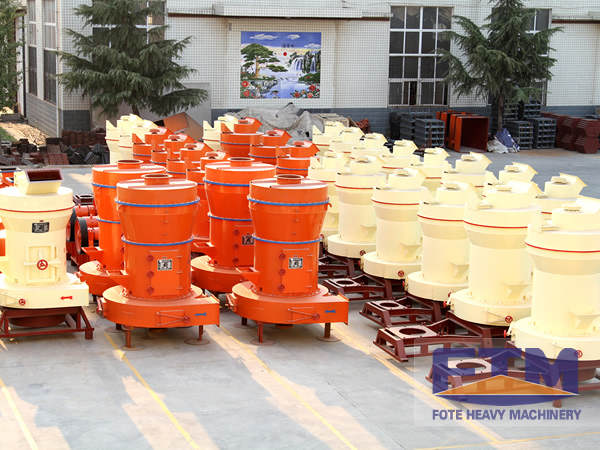 After a period of use of a Raymond mill, some parts of it may be of wear and tear. It is a common thing that there are abrasions of the parts of Raymond mills in different degrees. In order to ensure the safety in the powder grinding production line in the project duration, the worn parts of a Raymond mill should be replaced in time. Otherwise, because of the worn parts, there may be no powder coming out of the Raymond mill or the Raymond mill will have too much noise, which will have a bad influence on the output of the Raymond mill directly. Even the worn parts may produce hidden danger. Therefore, the abrasion degree of each part of the machine should be examined timely and it should be dealt with immediately.
The main parts of a Raymond mill are the speed reducer, the pulverizing roller and bearings, the air blower, wear-resistant parts, the separator, the high-pressure abrasive device, the star rack, the gears of the air blower, the gears of the speed reducer, and so on. The Raymond mills made by Fote Heavy Machinery are of the guarantee of high quality. They have been examined by our professional technicians, which can be operated without worries. In consideration of that, after several years' use, there may be abrasion of any machines in different degrees, Fote Heavy Machinery reminds you of going to purchase the parts of Raymond mills from professional manufacturers to avoid being taken in.
In Fote Heavy Machinery, there are professional engineers who can customize the powder production line according to the requirements of clients. If you want to inquire high-pressure grinding machines, ultra-fine powder grinding machines, limestone grinding equipment, calcium carbonate grinding machines, or Raymond mills, you can call Fote Heavy Machinery at 86-371-69606666, or visit https://www.infofote.com/products/powder_grinding_equipment1.html.