In the situation in China recently, the large-scale stone production lines are basically the ones that belong to large-scale iron and steel companies or cement plants themselves, in which there is quite bigger mining area and complete equipment and their stone material is very qualified. Besides, the output in the large-scale stone production line is quite big. However, they do not sell gravel to others.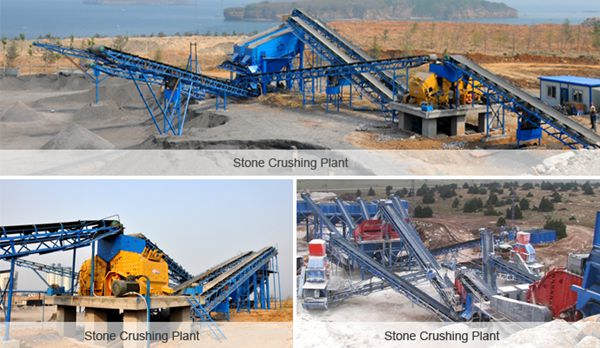 In general, there is no own gravel production plant for the asphalt mixing plant in road construction industry, which is certainly determined by the industry features. Generally, municipal units are not very strict with asphalt concrete's grading. In the construction of the normal class highway, the temporary project management team is built mostly. The asphalt mixing plant will be built for about only one to two years. Gravel only can be purchased from the stone material plant there. It is very hard to purchase or rent the mine near the site and to build the gravel material plant. When the purchase quantity is big and there are many purchasing units and there are no large-scale stone production plants, it is becoming very hard to purchase gravel for the asphalt mixing plant. On one hand, the normal purchase quantity can not be guaranteed. On the other hand, the quality of the gravel can not be guaranteed. With several years' experience on site, in general, the stone material plants should be investigated firstly, especially the larger ones with nice exploitation area. There should be the primary jaw crusher and the secondary impact crusher. The material should be booked and supplied as soon as possible. You should try your best to ensure less soil content and nice grading combination of the stone material. For the economical asphalt mixing plant production, you even can offer some parts for the crushing machines. In the daily production of the stone material plant, it costs a lot for the purchaser to supply stone material. Adopting the gravel with nice grading can guarantee the higher production efficiency of the equipment, which can save the cost.
Fote Heavy Machinery is the professional manufacturer in stone production line, sand production line, gravel production line, and so on. For all these production lines, the special crushing equipment are necessary, such as the jaw crusher, impact crusher, sand maker, and so on. Besides, the line can be equipped with the dust collector according to your own situation so that a nice working environment can be created. The stone production line, with its unique advantages, plays a very important role in road construction, high-speed rail, hydro-electric station, and other industries.