As the main machine among all the mineral separation equipment, the magnetic separator is a necessary one in the mineral processing industry. However, there are many manufacturers of magnetic separators. Thus, the quality of them can not be guaranteed. Meanwhile, their prices are different. We will introduce the influential factors of the price of the magnetic separator: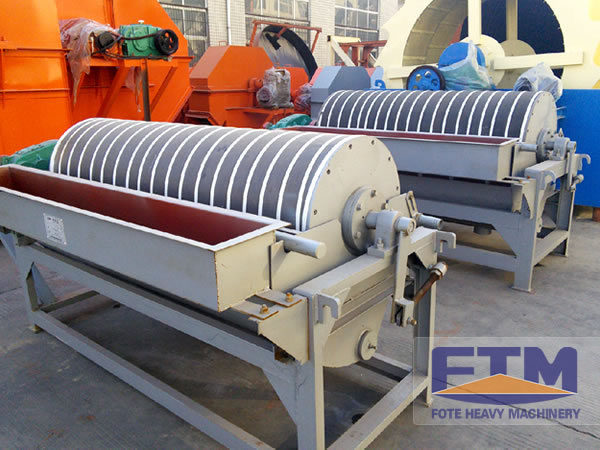 The material of the magnet is the most important influential factor The main materials of the permanent magnet are ferrite, NdFeB, AlNiCo magnet, samarium-cobalt magnet, iron chromium cobalt magnet, and so on. Among them, NdFeB, a kind of rare-earth material, is the magnetic material which is used mostly and whose price is higher.
The manufacturing process of magnetic separator is the second factor. Some magnetic separators are of simple manufacturing processes and they are cheap while some are of complex processes and are expensive.
It is a necessary common sense for a purchaser to select the proper magnetic separator according to the requirement. For example, although either the high-power magnetic separator or the low-power one can be purchased, if the low-power one is cheaper you'd better choose it.
Finally, the magnetic separator should be of nice after-sale service and high quality. Although the price of the magnetic separator with a famous brand may be higher, the service life of it can be prolonged with the nice after-sale service.
The permanent-magnet separator is applied to separate the ferromagnetic minerals with fine particles in a wet process type or to remove ferromagnetic minerals from the nonmagnetic ones. The material can be fed into the machine and the machine can discharge ores in succession. The machine has the strong magnetic field, big running space, and higher handling capacity. Its working principle is that, when the ore pulp is flowing into the magnetic field, the ferromagnetic minerals will be stuck to the surface of the drum while the low-magnetic and the nonmagnetic minerals are cast off and discharged. Besides, the low-magnetic minerals stuck to the surface of the drum will move on with the rotation of the drum and be taken away from the magnetic field. Finally, they will be flushed out and into the concentrate slot.