As a professional mining equipment manufacturer, Fote Heavy Machinery is specially in the production of the jaw crusher, cone crusher, sand making machine, mobile crushing station, and so on. After the introduction of the advanced techniques, we have manufactured the advanced stone production line and sand production line and built the first-class modern testing base. We have rapidly promoted the development of the manufacture and export of the domestic mining machinery, with the scientific management method, excellent manufacturing technique, and the innovative manufacturing concept.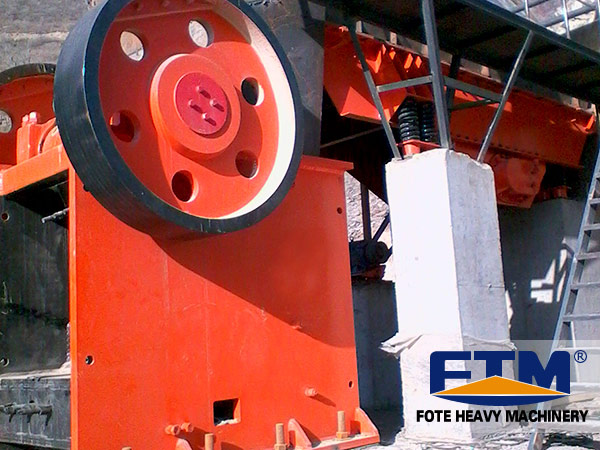 The jaw crusher is widely used in building waste industry and the dry mortar production industry due to its highly wear-resistant material, excellent crushing cavity, and the first-class technical property. By adopting the iron-steel bearing structure, the unique and reliable jaw plates, and the improved adjustment device, the downtime and the maintenance time of the jaw crusher can be decreased. Thus, the jaw crusher is the best one among all the mining machines.
By the research and development, in addition to some advantages like the simple structure, the jaw crusher is of some new features like less iron pollution. Besides, according to the material and investment on site, we provide our clients with the perfect projects with the hydraulic cone crusher, PE jaw crusher, and so on.