The sand maker is a major sand making equipment in our country, which is widely used in mining, water conservancy, chemical engineering, metallurgy, construction, ceramics, and other fields. Among different kinds of sand makers, the VSI sand maker is most widely used. Fote Heavy Machinery is the most professional sand making equipment manufacturer in China. As one of the enterprises which began producing sand makers at the earliest in China, Fote Heavy Machinery, after decades of development, has produced the leading-edge VSI sand maker. In Fote, there have been the sophisticated technologies of the production and research of the sand maker, which have been approved by many foreign industries like mining, construction, water conservancy, highway, hydro-electric station, and so on. It is the leading-edge technology in the world.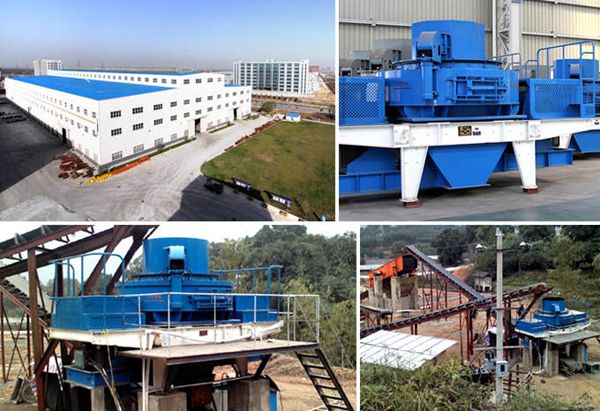 It is very easy to get the materials used to make sand, such as pebbles, rocks, or the comprehensive utilization of ore tailing. There are two kinds of sand production processes, which are the most common used ones. In order to remove the dirt, light objects, and the stone powder out of limits, the thickness separator is adopted in the dry-type production process, while the sand washing machine is used in the wet-type production process. It can be selected according to the actual situation of the client and the local climate. The traditional sand making production equipment are the hammer crusher, rod mill, and so on. However, recently, the VSI sand maker is becoming the first choice in the sand making industry at home and abroad because of its high efficiency of making sand and low cost.
Fote Heavy Machinery is a professional manufacturer of large and medium crushers, powder grinding mills, and sand making machines. We can customize the proper sand making production line according to the requirement of our clients. We try our best to provide our clients with the excellent products and perfect after-sale service. In the future, no matter how fierce the competition is or how hard the research and development are, people of Fote insist on meeting the requirement of our clients.