Lean coal has some features, such as high temperature resistance, high heating value, long burning time, etc. Lean coal is a kind of material with very high comprehensive utilization value, which is used in many fields, such as construction, metallurgy, industry, etc. Therefore, in China, the demand of it is very big. Besides, recently, it is also widely used in military industry.
Only by the drying process can lean coal be reasonably used. However, the lean coal drying machine is the technical equipment that can conduct this operation, which has been developed on the basis of the traditional industrial dryer technique, combining with the features of lean coal. For clients, only the excellent manufacturer can produce the equipment which can meet their satisfaction mostly. Compared with those of the common drying machines, the major advantages of the lean coal drying machine are: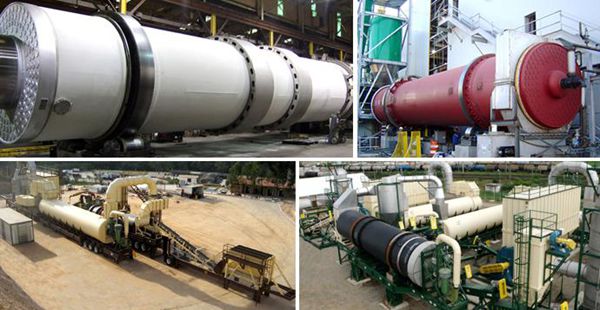 1. Nice Drying Effect
With the latest manufacture technique, it can meet clients' satisfaction mostly.
2. High Productivity
The lean coal drying machine adopts the most advanced electric motor in the industry, which can increase the productivity of the equipment in order to guarantee its output.
3. Stable Operation
The whole structure of the lean coal drying machine of the new generation is very compact and novel. Besides, its parts are connected with each other very firmly, which can efficiently avoid the shake of the equipment to keep it in the stable operation.
4. High Safety Factor
Through the consistent effort, combing with the features of the equipment and its operation mode, Fote has produced the protection circuit generally around the electric motor, which can accurately find out the abnormal phenomena of the equipment to prevent it from great damage.
5. Long Service Life
The shell of the machine is designed very delicately. Especially, the shell is made of the excellent metal with high hardness, high wear resistance, and high corrosion resistance. The high-quality machine shell can protect the key parts of the machine from damage. Meanwhile, it can help prolong the service life of the machine.
6. High Cost Efficiency
Cost efficiency is the only index that can measure whether the property and the price of an equipment are reasonable. The equipment with higher cost efficiency is welcomed. The lean coal drying machine is of the most reasonable price and the perfect property so that it is highly cost-effective.