Lignite is a kind of low-grade brown coal mineral in nature, the degree of coalification of which is between that of peat and pitch coal. Recently, it can be used as the fuel in power plants, chemical materials, and so on.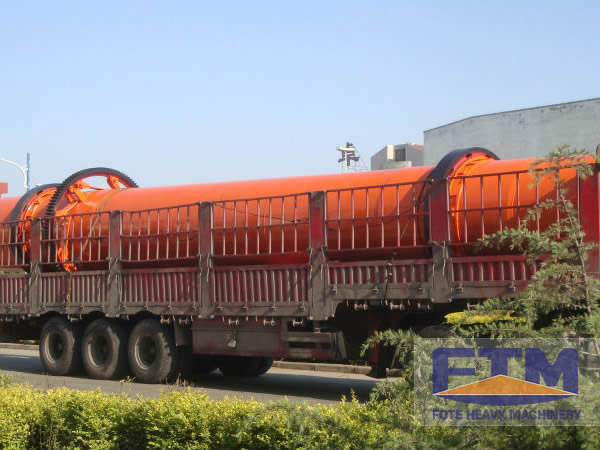 We, Fote Heavy Machinery, with several years' experience in drying coal and coal slime, by the researches on the physical and chemical properties of lignite and the relative parameters of the lignite being dried, such as the temperature, pressure, and air speed, with the construction of the lignite drying test sites in some northern places, have successfully developed the lignite drying equipment, which can dry and upgrade lignite. The lignite dryer, made by Fote, can decrease the moisture of the lignite from 30%-45% to 13%-23%. The heat value of the processed coal can be increased to 30%-50%, which can be directly used as thermal coal, instead of soft coal or hard coal, in the recent power plants. There will be a great market for this project because it is suitable for the lignite mining enterprises in our country. And it can be used in the tailing recycling and reuse enterprises and in the coal slime recycling projects. Meanwhile, the lignite dryer is of many advantages, such as small investment scale, efficiency, and short investment return cycle. It can increase the drying efficiency and reduce the emission.
The Fote lignite dryer lots of features. It is good at drying materials and of high handling capacity. After the drying process, the lignite will not absorb water again, which is convenient for the transport. It is of high degree of automation and the system integration. It is easy to operate. Our lignite dryer is of high efficiency and energy conservation. The heat rate of the drying machine is high. And there is little heat loss. It is cost effective. It is of low investment and low transport cost.