It is such a key matter that the drum screen may get stuck when it is screening stone material. This problem can be dealt with by the drum screen made by Fote Heavy Machinery. The drum screen made by Fote can also be called vibrating screen, which is a new-type special screening equipment that can clean itself. It is widely used to screen a variety of solid material whose particle size is less than 300mm, which can greatly increase the quality of the screening process, lower the noise, decrease the dust amount, prolong its service life, and lower the maintenance. Thus, it is appreciated a lot.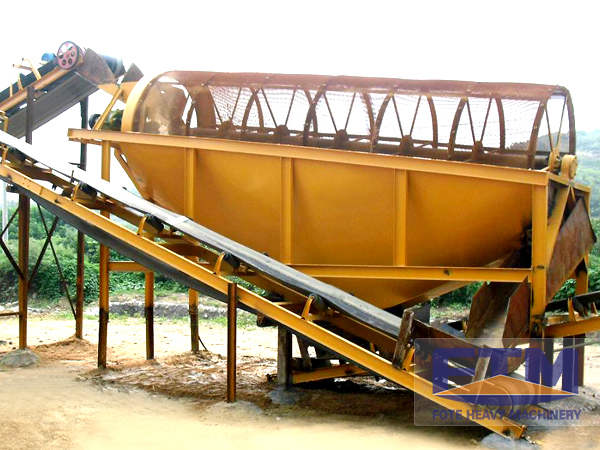 In the operation process of Fote drum screen, it never gets stuck, no matter how wet or sticky the material is, because the screen cleaning device and the screen body keep the relative motion. In this way, the screening efficiency of the equipment can be increased. Besides, it can be checked whether the equipment is in the normal operation through the watch window on both sides of the dust cover. You can also quickly open the little gate near the machine to maintain the machine. It is very convenient for the maintenance of the drum screen. In this way, meanwhile, it has no influence on the normal operation of the machine.
The new-type dust cover is adopted on Fote drum screen, which makes all the noise generating form the material and the sieve not be spread. It is totally segregated by the dust cover so that it is unnecessary to worry about the damage to your ears. The whole equipment is installed inside the sealing dust cover, which can efficiently avoid that the dust is blowing everywhere. Meanwhile, the operators' working environment is improved due to the dust cover. The sieve is made of several ring-shaped flat steel. The big cross sectional area of the sieve is the biggest advantage of the drum screen, which can prolong the service life of the drum screen.