The vibrating feeder, which is also named feeding machine, is used to feed the material from the storage bin or other storage devices to the material receiving equipment. It is a kind of machinery equipment used to conduct the continuous automated process. It is also a kind of equipment that people use to convey the bulk materials in the warehouse. There are a variety of feeding machines like the vibrating feeder.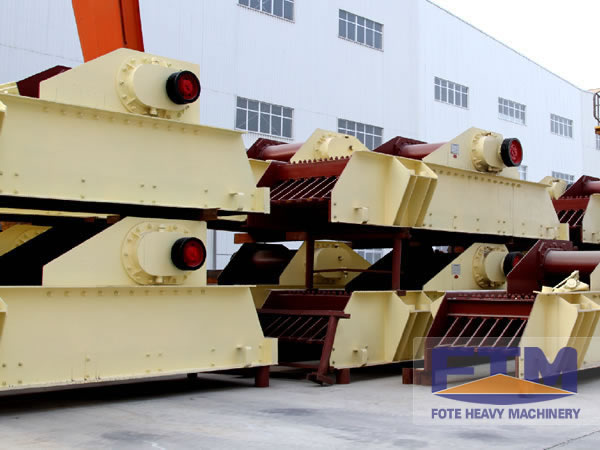 The vibrating feeder is widely used in many fields, such as metallurgy, coal mine, mineral processing industry, and in chemical engineering and material grinding industry. The vibrating feeder is the most common one among mining machines, the biggest advantages of which are the simple structure and the strong practicality. Then, for users, how to maintain the vibrating feeder on daily life? We, Fote Heavy Machinery, will present it to you in brief, which is as follows:
1. While setting the vibrating feeder, you'd better set it on the quite flat floor, in order to prevent some bad phenomena like vibration or to prevent that the vibrating feeder is fallen over, which will have a bad effect on the normal functions and effect of the vibrating feeder.
2. Some lubricant should be added to all the parts of the vibrating feeder, which can ensure that each part of it can work well and be in a better operation. Besides, it can also reduce the abrasion of the parts of the vibrating feeder, which can prolong the service life of the machine.