The powder grinding machine is the most common grinding equipment, which is widely used in industrial production. There are many parts of a powder grinding machine. And the property of each part of it determines the quality of the whole grinding machine. In brief, the major parts of a powder grinding machine are as follows: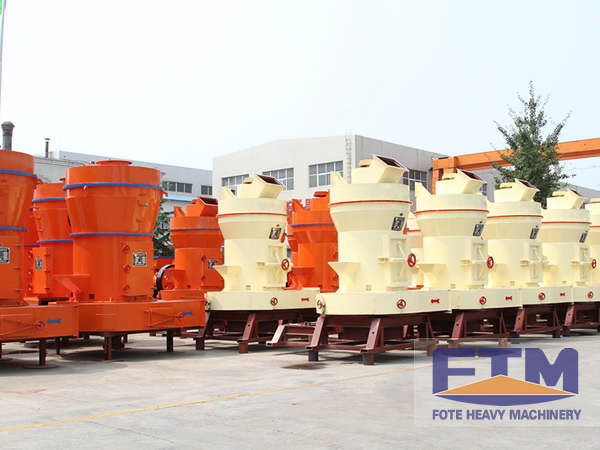 Speed Reducer
The speed reducer is used to reduce the rotating speed of the motor by the mechanical transmission device, which can protect the motor. When selecting the speed reducer, you should choose the motor whose power matches with the load capacity of the speed reducer. Different speed ratios should match with different motors of different powers. If the power of the motor is too high, the service life of the speed reducer will be shortened.
Blower
In China, the machinery used for gas compression and gas delivery is called blower for short. It is the fluid machinery which drives the power grinding machine. Depending on the input mechanical energy, the blower increases the gas pressure and discharges the gas.
Star Rack
The Star rack is made by Fote Heavy Machinery by adopting the advanced foreign technology. The most obvious advantage of the common powder grinding machine is its excellent technology.
Abrasive Device
The abrasive device includes a support sleeve. The support sleeve is fastened to a stand, which is connected to the center shaft of the bearing block. There is a telescopic shaft setting on the support sleeve. Under the telescopic shaft, there is a spindle combining with the abrasive disk. The spindle and the center shaft of the bearing block are in a concentric circle. At the two ends of the telescopic shaft set a dead plate and a moving plate. One (or more than one) pneumatic cylinder is set between the two plates.
The grinding roller is set in the core sleeve. And the shafts concentrate on the inner of the core sleeve.The separator is mainly used to separate the qualified products and the unqualified ones. The unqualified products should be sent back to the machine to be ground again.
Besides, there are some other parts like wear-resistant parts. All the parts are necessary for the powder grinding machine. Each of them plays an important role in the operation of the grinding machine. Thus, it should be paid much more attention to to select the parts of the equipment.