In China, there are several recycling enterprises, the working sites and the demands for materials of which are also different. For a metal shredder enterprise, if it insists on the mechanical production or manufacture without considering the requirements of clients, this enterprise will not run for a so long time. It is much easier to change the mechanical structure than to let our clients to change their working sites. Therefore, why not change the machine structure? The custom-made metal shredders can not only deal with many problems of our clients, but also can improve our sales volume, which must be the future development direction of Fote Heavy Machinery.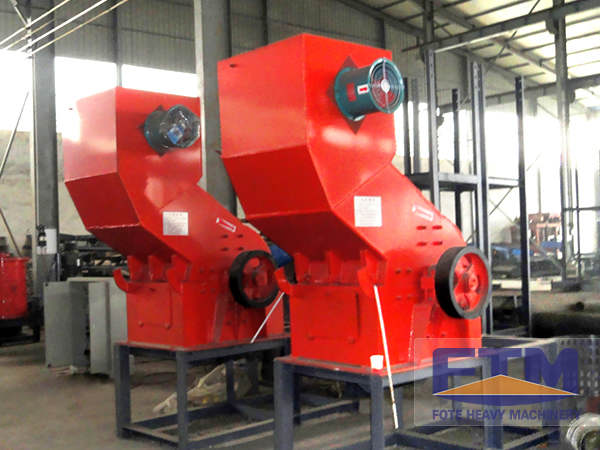 Nowadays, in the industrialized society, the custom-made economy is missing. The Large-scale industrial production and its lots of standard products or consumer goods make the consumers have to select them. To some extent, the industrial production has brought an unprecedented boom to a company. However, it has destroyed the essential tenet that human beings are the main body of consumption. Users are compelled to change their working sites according to the products instead of changing our products by their working sites. This issue is also existing between metal shredders and recycling enterprises. Many recycling enterprises have given up the purchase of metal shredders just because of the restriction of the working sites. Thus, the productivity and working efficiency of our metal shredder are lower than that of the metal shredder made by other companies. Therefore, we, Fote Heavy Machinery, should focus on the customized production.
The metal shredder is an almighty breaking plant, which is also called metal crusher in the industry. This machine can break all kinds of metal cans, paint buckets, waste light metals, used household appliances, and so on. The metal shredder, made by Fote, is of a reasonable configuration and nice appearance. It is made from the high-tech excellent material, which is very durable. It can be customized according to the requirements of our clients.