As is known to us, the Raymond mill is a common powder grinding equipment, which is widely used. However, it is not perfect. There are many problems in the usage of the Raymond mill. There are some methods, which can make some of these problems be dealt with. For example, if we want to increase the output of the Raymond mill, the problems that cause the low output of it must be found out, which mainly are as follows: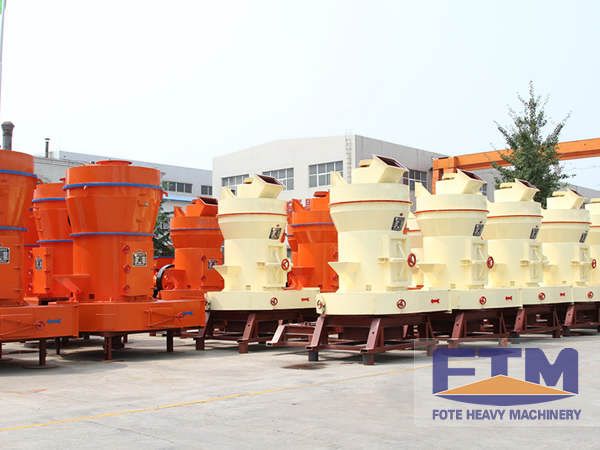 1. The tongue-like plate of the Raymond mill isn't locked well.
2. There is too much abrasion of the grinding rolls and the grinding rings. Or, the material inside the Raymond mill hasn't been ground adequately.
3. Inadequate blast volume of the blower in the powder grinding system with the Raymond mill may lead to the excessive fine final product, which will decrease the productivity of the machine.
4. If there is too much moisture of the material being processed by the Raymond mill, it may get stuck with the material.
5. If the material is of excessively high hardness, it will take much longer time to grind the material..
6. The user's high requirement in the particle size of the final product will cause the decrease of the extraction rate.
We can deal with these problems with different methods so that we can adjust the output of the Raymond mill. Next, there are some methods summed up by Fote for you;
1. Close the tongue-like plate.
2. The worn parts of the Raymond mill should be replaced immediately.
3. The blast volume of the blower should be adjusted so that the material can be dried completely. Then, it can be ground.
4. You should choose the proper material to make your demand in the particle size of the final product be met with the specification of the Raymond mill.