In general, the production cost in an ore dressing plant includes the equipment purchasing cost and the equipment management and maintenance cost. In order to save cost in ore separation process for an ore dressing plant, you have to focus on some tips from the following two aspects.
We, Fote Heavy Machinery, as a senior ore separation machinery enterprise with more than 30 years' experience, have some methods of saving the cost in ore separation process, which we want to share with you right now to help more ore dressing plants to obtain more benefit.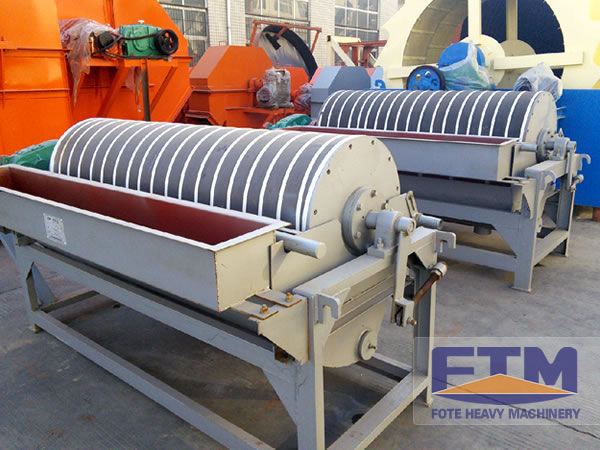 In order to guarantee the economic benefit of an ore dressing plant and to save the cost in mineral, the cost in ore separation is the most important thing. As for an ore dressing plant, its cost mainly consists of the cost in the early construction of the ore separation process and the running cost after it was put into production. As for the recent mining enterprises, it is a nice method for saving ore separation cost to design a reasonable ore separation process and to select better equipment.
The design of the ore separation process concludes the installation design of mineral processing equipment, the design of mineral processing line, and the design of the production techniques for the economic and efficient separation of the required mineral and gangue or impurity with physical or chemical methods to meet the requirements of metallurgical plants or other users. With the reasonable design of the ore separation process, the cost for the preceding construction of the whole ore dressing plant can be effectively lowered.
However, some cost can be saved by a decent selection of the address of the ore dressing plant. For example, you'd better not select the place with land acquisition or building demolition in order to greatly lower the cost in land or the compensation for demolition. If the ore dressing plant is built in the mountains, you'd better guarantee that the ore pulp can flow by gravity, which can save lot of transport cost of ore pulp..
Besides, it is also very important to select the equipment with efficient energy conservation and high-level automation to save ore separation cost. Nice energy conservation effect can greatly save the energy cost for the ore dressing plant while the mineral processing equipment with high-level automation can also greatly save the labor cost.