In recent years, with the constant development in the reconstruction of the undeveloped residential areas in the city, the urbanization construction, and the construction of new countryside, in the market, much more gravel is needed. However, only by certain process can the gravel be made full use of. Therefore, the equipment is necessary, which is reliable, stable, and special. The jaw crusher, made by Fote Heavy Machinery, is an excellent one among many other special crushing machines, which has many advantages, such as low cost, stable property, and so on. Thus, it is widely used. There are lots of manufacturers and various suppliers for clients to choose the jaw crusher. There are some effective methods of purchasing the jaw crusher for you.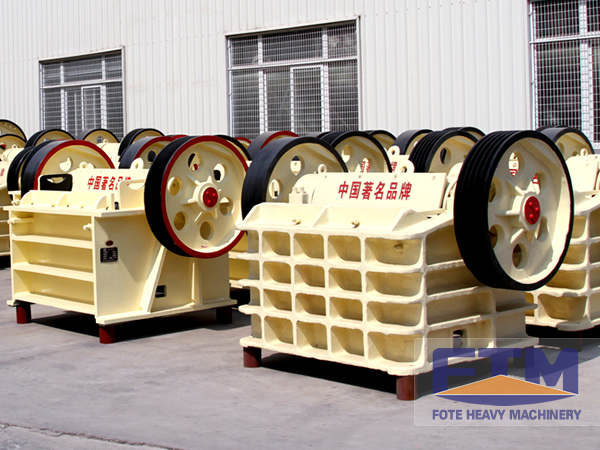 Before the purchase, the concrete functions of the jaw crusher should be gotten to know. Recently, the jaw crusher is widely used in some industries, such as mining, construction, etc. Thus, clients should select the proper crushing machine according to the property of the material. Next, different suppliers should be consulted with and a comparison between them should be made. You should get to know the supplier in technique, raw material, process, and after-sale service. The operation of the whole machine is determined by the technique while the raw material determines the wear resistance of the parts. The process can reflect the capacity of the supplier and can determine the quality of the machine. As for the large-scale machine, there are some inevitable problems so that the after-sale service is very important.
As a professional manufacturer of crushing and screening equipment, Fote insists in the constant innovation and development. With the large-scale plant and professional group of scientific research, the quality of our machines can be guaranteed. Besides, the advanced techniques in process are adopted so that each machine made by us is just like a work of art. Meanwhile, we are trying our best to meet our clients' satisfaction.