Fote Heavy Machinery is a professional manufacturer in stone production line. Recently, the stone production line has developed well in building industry. In mining crushing industry, there are some necessities or requirements of the stone production line, which are as follows:
Firstly, from the professional perspective, in recent years, because the stone production line appeared, the output of gravel has increased obviously. The artificial sand is more environmental than natural sand and it is more suitable for building industry. With the stone production line, some resource can be saved in construction engineering projects, which can relieve the lack of the raw material for infrastructure construction.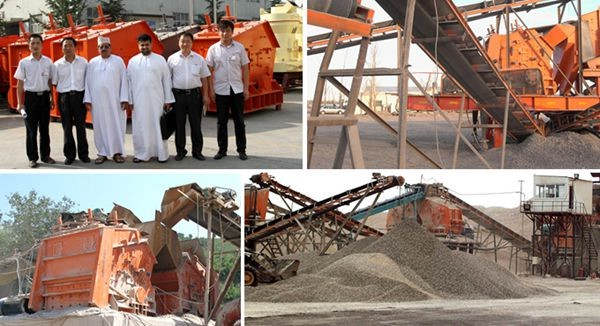 Secondly, the excellent stone production line should be equipped with the excellent and advanced mining crushing equipment. Some special equipment are introduced to you by Fote, such as the VSI sand maker, impact crusher, hammer crusher, cone crusher, fine crusher, etc. These equipment can make the gravel meet the standard for building engineering project. In order to make it that gravel and concrete can mix well, the gravel should have nice miscibility, which can judge whether the stone production line is good or not.
Thirdly, the quality of the final product of the stone production line still has to be improved. Therefore, we should advance with times. And the stone production line should be equipped with nice crushing equipment and sand making equipment, which can increase the working efficiency of the whole stone production line.
Fote is modern in the production. We seek for both the high productivity and high final product's quality. Meanwhile, we try our best to make our stone production line be of environmental protection and energy conservation. Thus, manufacturers should improve the crushing equipment in environmental protection to technically make the stone production line be of low energy consumption and high output.