As is known to all, artificial sand has been very popular in recent years. With the constant development of the infrastructure construction industry, the increasing demand of artificial sand promotes the development of sand making machines. It is said that, in the traditional sand production line, it is the jaw crusher and the impact crusher that are adopted. With the innovation of techniques, according to some experts, it is more economical and environmental to adopt less machines in the sand production line.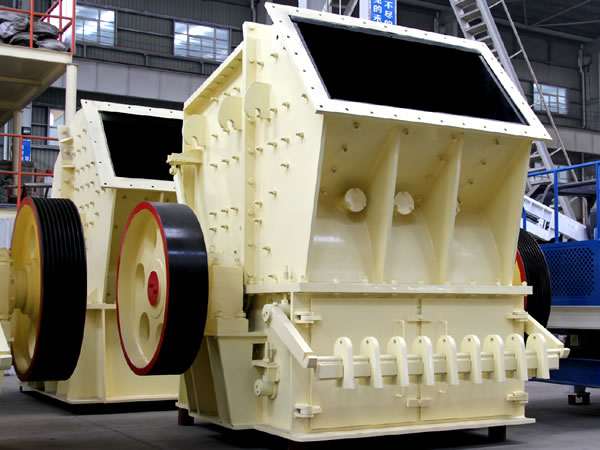 In order to simplify the sand production line, we have developed a new kind of the large-scale crushing machine, the biggest advantage of which is that it can meet the one-off crushing requirement, which can totally replace the traditional two stages crushing processes. Compared with the jaw crusher or the impact crusher, it has less faults and quick-wear parts and less investment, which can totally be applied to the small and medium-sized quarry, for which the clients do not have abundant funds.
As a crushing machinery manufacturer with high techniques, we, Fote Heavy Machinery, have created lots of miracles in the research and development of crushing machines. In order to crush limestone, with the technicians' persistent research, the limestone single stage crusher has been developed, which is of large capacity, high efficiency, energy conservation and environmental protection, which has been praised by lots of clients.
However, the mining machinery industry plays a very important role in the national economy because it is the pillar industry of the national economy. Certainly, it is very important for the development of economy. With the increasing economic zones construction, we should firmly grasp these opportunities and insist on the scientific development and environmental protection in order to change the economic development methods and to increase people's ability of research and innovation, which can constantly increase the technique level and the value of the product and can promote the construction of the Central Plains economic zone of China.