In modern society, the increasing exhaustion of coal is an issue that can not be ignored. To utilize coal reasonably has been increasingly noticed by people. The coal slime in the coal preparation plant can be processed by the coal slime dryer, which can be a new source of the economic growth of the coal washing enterprises. The coal slime drying equipment can make waste profitable, which can promote the development of coal enterprises.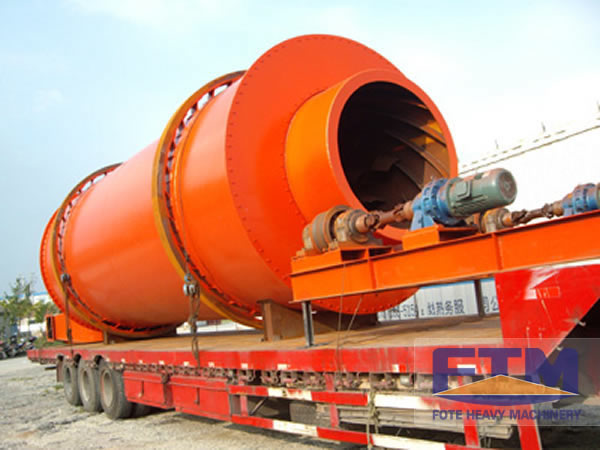 The coal slime dryer can improve the production processes in more coal washing plants. To realize the optimal allocation, the production process design should be taken into account comprehensively by the users of the coal slime drying equipment. First of all, coal slime should be dry. You'd better select the product of lower energy consumption, which can decrease the installed capacity. Secondly, the working site should be designed and arranged reasonably. The materials transport processes should be reduced as much as possible. The length of the conveyor can be shortened. It would be better if the high-efficient and advanced automatic control devices are adopted. In this way, the productivity of the coal slime drying equipment can be increased, which can get the maximum output with the minimum investment. It should be strict with the production management in the coal preparation plants. The operators' awareness of thrift and safety in the usage of water and power should be increased. The corresponding rules should be set. With the improved inner structure, the new-type coal drying equipment can make coal slime get to the drying media completely, which can increase the drying efficiency. The biggest advantage of the coal slime dryer is its long service life, more simple and convenient operation, and its production process of environmental protection and energy conservation. In the drying process with the coal slime dryer, the coal slime does not cohere or jam.
The coal slime drying equipment is very efficient in drying coal slime with high moisture, fine particle, and high viscosity. We, Fote Heavy Machinery, will provide you with the optimal equipment allocation, according to different requirements and production sites. With the first-class production technique of coal slime equipment, the excellent quality and service, and low prices, we welcome more friends at home and abroad to visit and cooperate with our company.