As a common ore, pebble is widely used in many industries. Therefore, it is very important to make a proper choice of the pebble crushing equipment. In the selection process of the pebble crushing equipment, if the client does not have so high requirement in the shape of the final product, the primary crushing process with the jaw crusher can be adopted, which is of less investment, simple maintenance, and economical production cost. However, there are some disadvantages of this kind of project, such as the bad shape of the final product, too much flaky and needle-like product, etc. The final product produced by this kind of process can not be very competitive in the market because it is the excellent aggregate that can be adopted for the construction of the high-level buildings.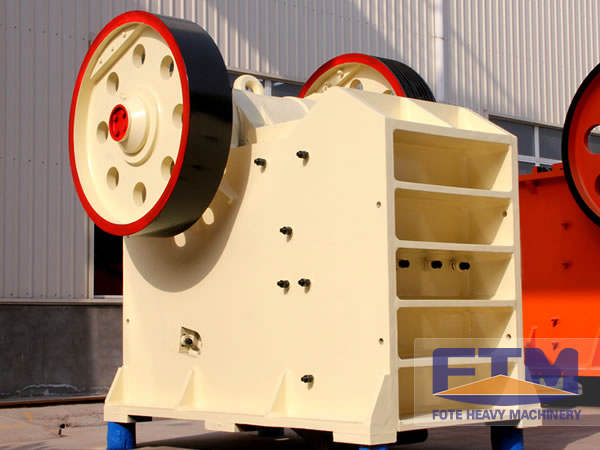 The pebble mobile crusher is a complete crushing station, including the feeding, crushing, and the screening processes. The major machines of the pebble mobile crusher are the vibrating feeder, the jaw crusher, vibrating screen, belt conveyor, etc. Besides, there are the pebble mobile VSI crusher, pebble mobile cone crusher, and the pebble crawler mobile crusher.
The pebble jaw crusher is often used as the primary crushing machine, which is mainly used in the coarse crushing process. The range of its feeding size is 105*250mm to 1200*1500mm and its capacity range is 1t/h to 1000t/h.
The pebble cone crusher is used as the secondary crushing machine, which is mainly used in the secondary crushing process. Fote can provide you with different cone crushers like the hydraulic cone crusher.
The pebble VSI crusher can be used to crush pebble and shape it, which can make the final product be of nice cubes. The pebble VSI crusher is applied to many industries, such as road, highway, water conservancy, airport, civil construction, and so on.
Pebble crushing equipment can also be used to process a variety of stone materials, which is a kind of ideal crushing equipment, which can be used to crush river stone, pebble, granite, basalt, etc. The pebble crushing equipment made by Fote has many advantages, including the even particle size of its final product, high compression strength, high quality, simple operation, big capacity, low running cost. The final product of it is more ideal than natural sand, which can meet the requirement on site. It is a complete production line consisting of the jaw crusher, the sand maker, the vibrating screen, and the high-efficiency sand washer.