With the prohibition of river sand exploitation and the mining reform, there are more and more users of sand making machines. Then, how much is the sand making machine? What are the machines used in the sand production line? Next, the brief introduction of it is as follows: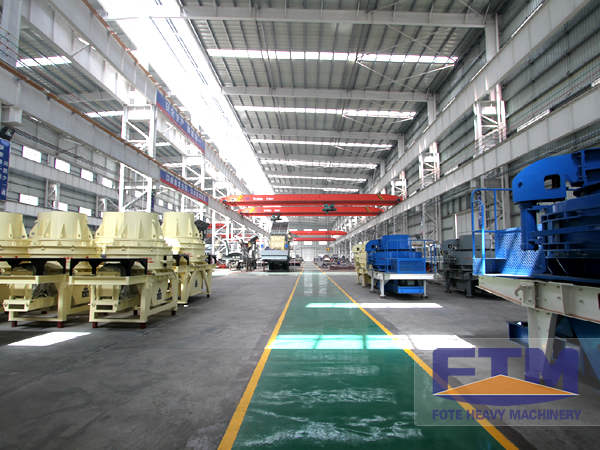 As one of the quarry equipment like the common jaw crusher or the impact crusher, the pebble sand making machine basically can be produced by any manufacturer. Therefore, it has the highest market share. However, in recent years, due to the increase of the requirement of the particle shape and grading of the gravel aggregate, in the mechanical sand production field, the high-end quarry equipment is needed a lot.
Then, what kind of pebble sand making machine is the best one? The vertical shaft impact crusher, also named VSI sand maker, made by Fote Heavy Machinery, has been concerned about in the industry since it was put on market, which has been invested and produced successfully in Henan, Hunan, Xinjiang, Hebei, and so on. It has also been sold in the international market, such as Russia, Kazakhstan, Azerbaijan, Turkey, Kuwait, and so on.
The vertical shaft impact crusher made by Fote Heavy Machinery has lots of functions. It can process the stone materials of various hardness, such as limestone, granite, pebble, iron ore, quartz, construction waste, and so on. It can crush ore and make sand from it. It adopts the brand new impeller with four cavities and the special sealing structure to prevent the oil leak from the bearing. With the special crushing method that stone hits stone, the particle shape of the final product of the sand making machine is becoming better and the machine will be of more environmental protection and energy conservation.