The biomass pellet plant is an equipment used to press and shape many materials, such as stalk, sawdust, and so on. The main function of it is to finely crush the material and to turn it into the renewable particles with a series of operations.
Before the material has been fed into the biomass pellet plant, its necessary crushing process must be finished. Then, the crushed powdery material is mixed with the additive. After that, the mixture is sent into the tube body of the biomass pellet plant to be cut into particles by the rotating cutter at a high speed. The particles are cooled and solidified with water and it will be sent into the centrifugal drying equipment. The dehydrated particles will be sent into the classification and screening equipment to be screened to separate the big particles, common particles, and the scrap.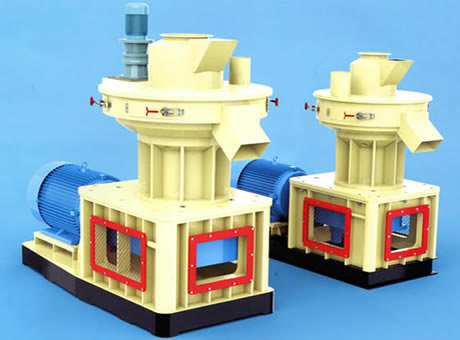 In the operation process mentioned above, due to some causes of the mold, the cutter or the operation diameters, the shape of the final particles is irregular generally. Therefore, it will have an influence on the normal operation of the classification and screening equipment, which will send a large quantity of material of big particles, which does not meet the standard, into the product silo. In order to get more standard material which can meet the requirement, we should constantly improve the machine on the basis of the recent equipment to produce the biomass pellet plant with higher efficiency to serve our clients.
The biomass pellet plant processes the waste biomass to make it into the granular fuel of high density, which is the ideal substitute for kerosene, which can both save energy resource and reduce emission. It has the economic benefit and the social benefit., which is a kind of efficient, clean, and renewable energy resource.