In the usage process of the briquette machine, lots of clients have given the feedback that the pressing balls situation is not stable. In order to make our clients know the control techniques completely, we constantly make an analysis of the briquette machine, which can do our clients a favor. In order to guarantee the shape of the finished product of the briquette machine, it is important to assemble the briquette machine completely, which can realize the perfect combination of its parts.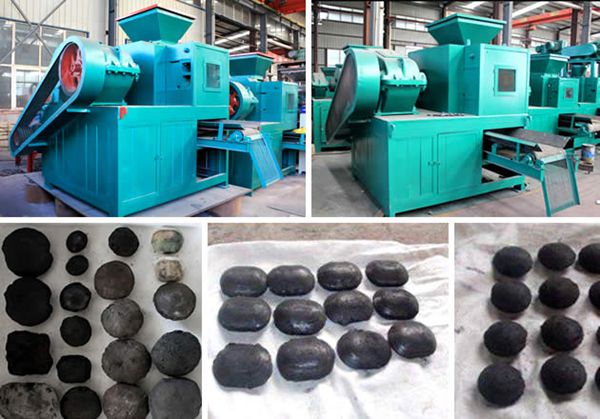 However, to guarantee the strength of the finished product, the pressure of the machine to make the shaped balls should be guaranteed. And the pressure of the briquette machine is related to lots of elements, such as the diameter and the width of the pressure roller, the space between the two pressure rollers, the rotation speed of the pressure rollers, and the shape of the ball cup, and so on. And the control of these concrete parameters can be conducted according to the safety production standard. The mechanical structure of the coal briquette machine is also very important. If all the parts of it can operate in perfect union, we should not worry about the production. If not, the productivity may be affected. The roller sheet of the coal briquette machine is also one of the element which may affect the granulation. Basically, the granulation is not affected, provided the material and the quality of the pressure rollers can be guaranteed.

Therefore, if you want to guarantee the granulation rate of your briquette machine, the first thing you have to do is to select a set of machine of high quality. The briquette machine of Fote is a nice choice for you. The coal briquette machine is a key equipment in the coal briquetting plant. It is welcomed by lots of clients because of its wide applications. There are the mechanical kick-off device and the control device at the inlet of the coal briquette machine, which can guarantee that the material can be sent into the make-up machine constantly and evenly and be pressed by the rollers, no matter what the viscosity and humidity of the material are. The strength of the two rollers can be adjusted by the hydraulic device on the rack of the briquette machine flexibly and accurately. Both of the kick-off device and the hydraulic device can guarantee the granulation rate and strength of the briquette machine.

We, Fote Heavy Machinery, expert in the production of briquette machines, including the coal briquetting machine, dry powder briquette machine, gypsum briquetting machine, and so on. Our briquette machines are cost-effective ones. You're welcome to call us at +86-371-69606666. Fote is a reliable manufacturer with more than 30 years' experience in mining machinery production.