In the limestone production line, the primary crushing process is conducted by the coarse jaw crusher, which is of reliable property, big crushing ratio, and strong production capacity, which can be applied to process a variety of ores. Next, the crushed material should be separated by the vibrating screen, which is the secondary process. Most of the crushed material has to be sent back into crushing machines like the cone crusher to be crushed again. In this way, the particle size of the final product can be very small and the energy can be saved. Rock crushing equipment can be used to crush limestone, which has simple structure, big crushing ratio, ideal crushing effect, which is a necessary processing machinery for a large-scale gravel production plant.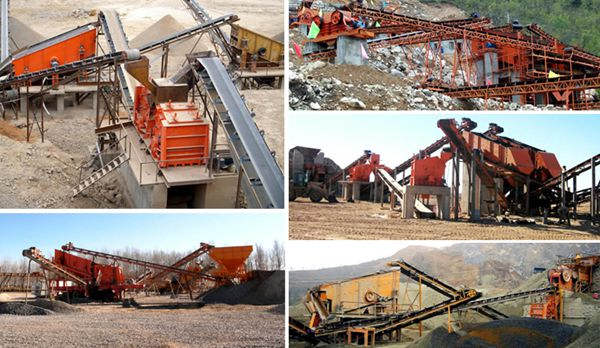 As a major artificial sand production equipment, the gravel production plant has already been widely used in the market recently and been praised by lots of users. However, in the market, there are still some problems existing in gravel production plants. As a professional manufacturer, Fote will make an analysis of these problems for you.
Firstly, artificial sand and gravel production plant are greatly welcome in the market. Thus, there are more and more production and investment in this kind of equipment, which causes the severe competition, which is beneficial for the development of the market. However, due to the unfair competition aroused by some illegal merchants, the market is becoming confusing.
Next, because there is no uniform supervision system in the market, there is no uniform standard of equipment in type, model number, or price. This is a problem for some buyers.
Finally, the out-dated production techniques of the equipment lead to bad quality of the equipment, which not only increases the load for clients but also does harm to the whole market.
Therefore, in the development process, we should insist on introducing advanced production techniques, increasing the quality of our equipment, constantly optimizing our development system, in order to promote the healthy development of the industry.