The crawler mobile crusher has many advantages, including the self-driven device, advanced technique, complete applications, and high efficiency. This equipment can be used in any places with any kinds of terrain, which can make the process of the material simple and the collaboration of all the auxiliary machines smooth. With the wireless remote, it is very easy to place the crushing machine on the trailer and to transport it at the construction site. Without the installation, the machine can be in operation as soon as it arrives at the construction site.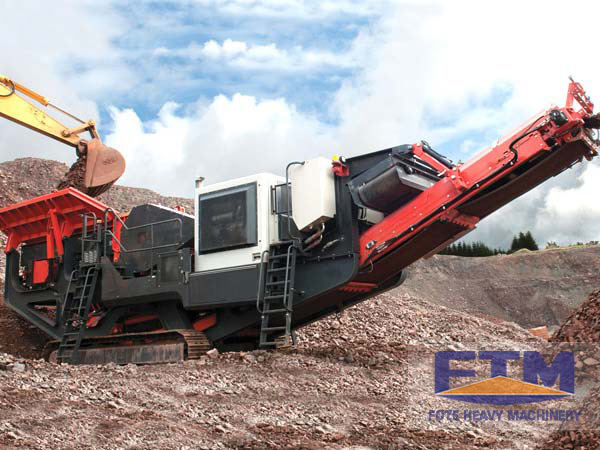 There are many properties of the crawler mobile crusher, such as the big crushing ratio, even particle size of the final product, and the optimized design, which can meet the requirement in high productivity. The crawler mobile crusher is a new, advanced, stable mobile crushing station. The hydraulic-driven crawler mobile crusher, a movable crushing and screening equipment, made by our company, can meet the demand in the market.
As for the application of the crawler mobile crusher, it is mainly used in metallurgy, chemical engineering, building material, and so on. We often combine different machines to process different materials according to different requirements. With the crawler, the whole crushing station can be so flexible that the cost for the process and transport of the material can be decreased and the production efficiency can be increased. Therefore, the crawler mobile crusher can meet the requirement of our clients to the largest extent.