In recent years, with the increasing development of the economic globalization, the rapid development of the national economy, the improvement of the urbanization level, and with the people's increasing demand of the living standard and the living environment, the demand of the building construction is increasing, which makes the real estate industry develop rapidly. Besides, because of our nation's powerful financial support in railway, highway, subway, and other infrastructure construction projects, there will be a bright prospect in cement manufacture industry.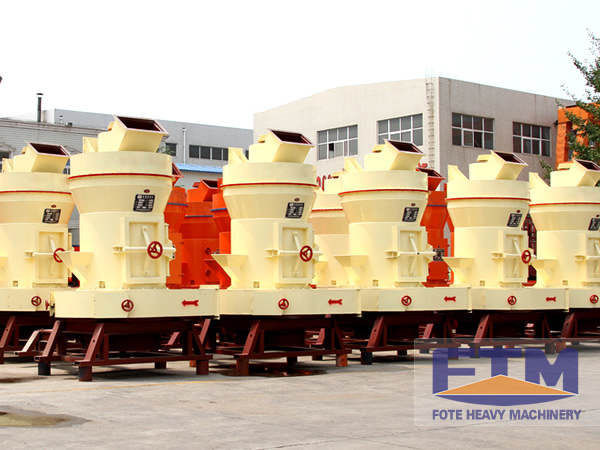 As we know, lot of limestone is used in cement manufacture industry. The main component of limestone is calcium carbonate. Lime and limestone are used as the building materials a lot. Limestone is a main material in many industries. Limestone can be directly processed into limestone powder and the powder can be used in the relative fields. The wide application fields of limestone powder promote the development of the limestone powder process industry.
The limestone powder can be used as the building material and mold and so on. In the process line of limestone, the crushing machine and grinding machine are the necessary equipment.
As a professional domestic manufacturer of mining machinery, including the crushing and powder grinding equipment, Fote insists on introducing the advanced foreign technology and on the research and innovation of mining machines. We have developed the Raymond mill. The Raymond mill adopts the three dimensional structure. The floor space of it is small. The fineness of the finished products of it is high. The Raymond mill, made by Fote Heavy Machinery, can meet the requirements in different kinds of limestone powder application fields, according to different fineness requirements of limestone powder.