The ore grinding process is a kind of powder grinding process, which is used to refine the crushed ore after the crushing process. It is also the last process before the ore separation process. The main aim of the ore grinding process is to separate the useful components totally or mostly. Meanwhile, the phenomenon that the ore has been ground too excessively should be forbidden to the best of the operator's ability. Besides, the required particle size for the following mineral separation process should be guaranteed in order to create a beneficial condition for recycling the useful components from the ground ore in the mineral separation process.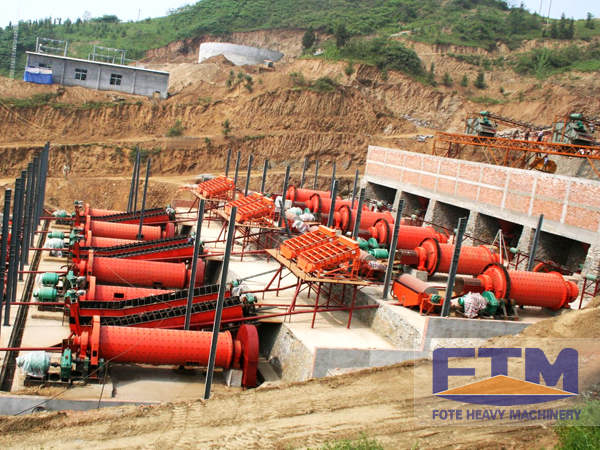 Therefore, there is a close relationship between the ore grinding process and the mineral separation process. The concentrate quality and the metal recycling rate, which is also together named mineral processing index, are determined by the quality of the ground ore to a large extent. If the ground ore is not fine enough and the mineral particles haven't been separated completely, the mineral processing index will be low. If the ore has been ground too excessively, which produces slime, there won't be a efficient recycling no matter what mineral separation methods you use.
The density of the ground ore should accord with the required density in the mineral separation process. Each mineral separation operation has its proper density range. It will not be proper if the density is too high or too low.
Besides, the economic index of the mineral separation is closely related to the ore grinding process. The ore grinding operation is the one which consumes power the most in the mineral separation plant. The power consumption for crushing and grinding ore accounts for 45%-65% of the whole power consumption in a mineral separation plant. Meanwhile, the ore grinding operation consumes lot of metal. According to statistics, it will wear off 0.4-3.0kg of the grinding media, such as steel balls or steel rods, to grind one ton of ore. Thus, the cost of grinding ore accounts for a large proportion in the whole mineral separation cost.
Thus, we, Fote Heavy Machinery, remind you that, in order to increase the product quality, decrease the cost of grinding ore, and to increase the productivity of the ore grinding machines, the first thing you have to do is to design the ore grinding process well, which can increase the ore grinding quality.