It is believed that people are very familiar with the sand washer. Then, how much water do we need to wash sand by the sand washer? It will be introduced by Fote Heavy Machinery to you, which is as follows: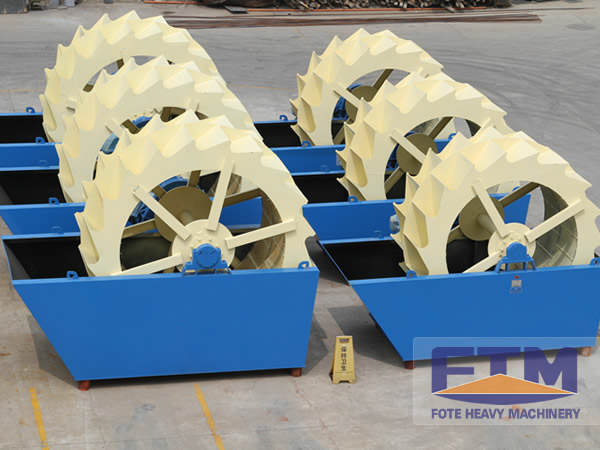 Sand washers are divided into wheel bucket sand washers and spiral sand washers. Among the two kinds of sand washers, the wheel bucket sand washer can save more water. The spiral sand washer wastes more water. Users are told by most of the sand washer manufacturers that it takes less water to wash sand. But, in fact, in the operation line, the used water is more than the estimated amount.
In the operation process, if we adopt the spiral sand washer to wash sand, the proportion of the sand and water is 1:1 or 1:1.5. If we adopt the wheel bucket sand washer, the proportion of the sand and water is 2:1 or 4:3. Certainly, this is not absolute. In fact, the required water amount should be determined according to the conditions of the sand. The required water amount is related to many elements, such as the particle size of the sand, the powder content and the mud content of the sand, the required proportion of the mud and sand of the finished product. If you want more details about the required water amount of the sand washer to wash sand, you can call us at +86-371-69606666
According to the feedback, we get to know that, in general, the range of the required capacity of the sand washer is 30-100t/h. And the water amount that a user needs is about 0.8-1.5m³ per cubic meter of sand.
We, Fote Heavy Machinery, expert in the production of a variety of crushing machines, sand making machines, sand washers, drying machines, and so on. We welcome more clients to visit our company.