The sand making machine is a very important machine in the gravel production line, which is mainly used to finely crush and reshape the material because the crushed ores like crushed limestone can not be used directly.
Fote Heavy Machinery is a professional mining machinery manufacturer. The ore processing machines made by Fote are the inevitable equipment in the gravel production line, such as the sand making machine, the sand washing machine, the stone crushing machine, and so on. Next, the close relationship between the sand making machine and the production and our life will be introduced to you by us.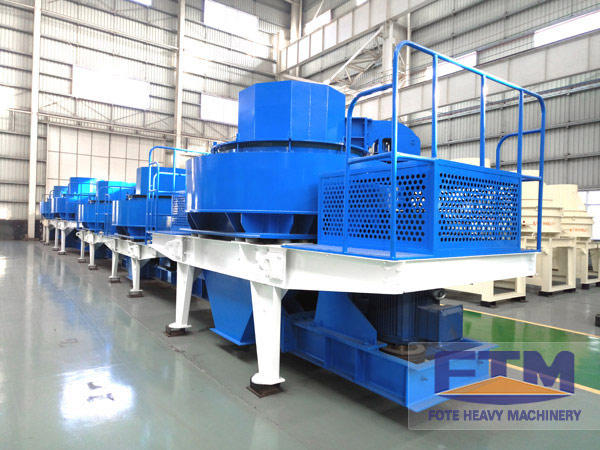 With the rapid development of mining and construction industry, the demand and usage of sand machine machinery increases gradually in metallurgy, large-scale coal mining factory, especially in building material and industrial powder market. The quality of the whole ore process has been increased since the sand making machine emerged, which makes the final ore powder be more applied to the development of the construction industry.
Recently, energy conservation and emission reduction is the target of international community and the sustainable development is becoming the need for the recent development of economy and society. The exterior wall of buildings should be reformed comprehensively so that the demand of wall insulation materials will increase by a large margin, which will bring new developmental opportunities to ore processing equipment like the sand making machine.