It was reported by the foreign media that Alexander Misharin, the vice president of the Russian Railways, said the high-speed rail from Moscow to Beijing would be built by their company. He said the investment for that would probably be 2.8 trillion rupees, which is about 60 billion dollars. The whole length of this high-speed rail is 7800 to 8000 kilometers. It may domestically cost 2.5-2.8 trillion rupees in Russia. It was revealed that the Russian Railways would start the high-speed rail project mentioned above in 2015 and finish it in 2019. It will take 30 hours for someone to go from Moscow to Beijing.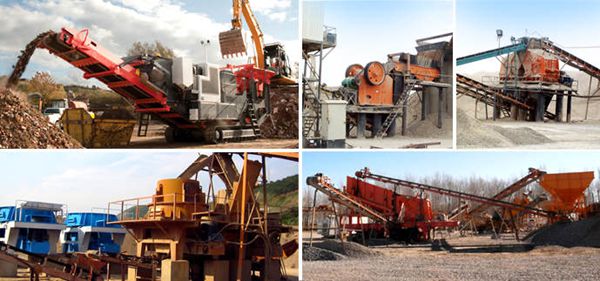 In the Russia-China high-speed rail construction process, lot of gravel aggregate is needed, which can be used as the support and the material for the roadbed. Sufficient gravel aggregate supply can guarantee that the road construction process can go well and constantly. The high-quality gravel is important for the quality of the road and its long-term operation. Thus, it has a great significance in the road construction to select the reliable and excellent gravel production equipment,
As a professional crushing and grinding equipment manufacturer in Asia, we, Fote Heavy Machinery, produce the economical and practical sand production line, which can produce the standard gravel material used in many projects, such as high-speed rail, highway, and so on.
According to clients' different requirements, in the gravel production line, many machines can be adopted together, including the jaw crusher, cone crusher, impact crusher, sand maker, vibrating screen, feeder, conveyor belt, and so on, In this line, various materials can be processed to be excellent gravel aggregate, the particle shape of which is perfect and the grading of which is uniform, which can completely accord with the international standard gravel used for construction and meet the requirement of the high-speed rail construction in the quality and grade of gravel material.