The sand washer is used to wash out the impurities, on the surface of the gravel, or to destroy the vapor layer wrapping sand particles, which can reach the aim of washing sand efficiently.
Recently, with the development of the infrastructure in our country, because the gravel material is a necessary raw material, the demand of it is increasing quickly. There are lots of impurities on the surface of the produced gravel, which can not be directly used as the material in chemical engineering, mining, construction material, gravel material production line, and other industries. The impurities of the gravel should be removed by the sand washer to present its original appearance. Then it can be used as the material. Therefore, it can be said that the sand washer is just like the polish master of the gravel material or the talent scout of it, which can present the perfect gravel material.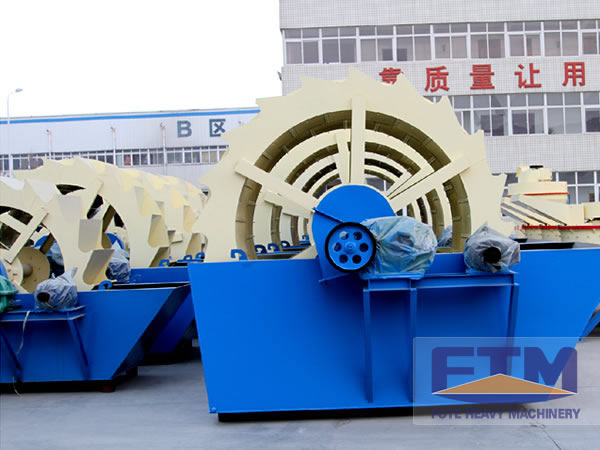 The sand washer, made by Fote Heavy Machinery, with the original production techniques and the most advanced international production techniques, with a recycling device, is of low energy consumption and high productivity. And its recycling device can not only reduce the loss of the gravel but also can reduce the environmental pollution. Thus, it can bring amazing economic benefits to clients, which can be relied on by clients. It is just like the main force of the mineral processing equipment.
In the operation process of the sand washer, the power unit, including the triangular, reducer, and the gears, drives the impellers to rotate slowly. When the gravel has gone into the wash trough from the feed trough, driven by the impellers, it is conducting the tumbling and grinding operation. In the process, the impurities on the surface of the gravel have been removed and the vapor layer on its surface has been destroyed, which can get the complete dehydration. When the sand washing process has been done, some water should be added to the equipment to form a strong current, which can wash away the impurities and discharge them from the outlet, in order to finish the whole washing process.