The sand washer is one of the necessary machines in the sand production line, in which the stone powder and impurity can be cleaned with the sand washer. The cleanliness and quality of the machine-made sand can be increased by the sand washer. The sand washer is installed at the bottom of the sand maker, which can greatly increase the efficiency of the sand washer. The sand washer is of simple structure and low cost, which can increase the quality of the machine-made sand. Thus, it is very important to purchase the sand washer with reliable quality. Then, you must want to know how to purchase the reliable sand washer. Next, there are some tips for you: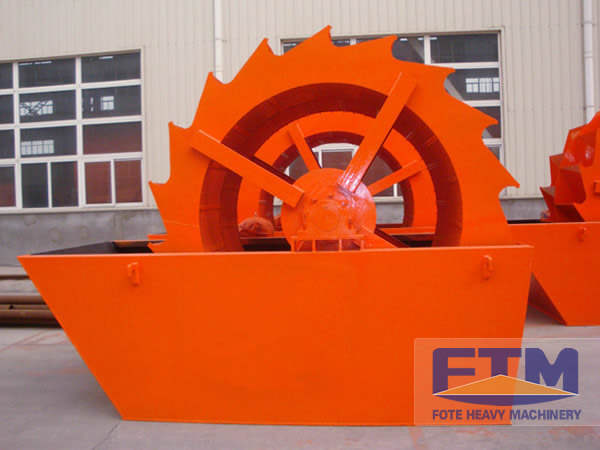 Firstly, in the early investigation and preparation process, the sand washer is of quite simple structure, which can be produced by most of manufacturers. For clients, the model number of the machine should be selected firstly according to the material property, the particle size of the sand, and the output of it. Then, you should choose the professional manufacturer with good public praise in the market and get to know it comprehensively in its capacity, scale, technique, and price. In general, all these can be known through the internet or call.
Secondly, the quality and property of the sand washer should be known. Recently, there are lots of sand washer manufacturers in the market so that the good and the bad are intermingled. In order to purchase the sand washer, clients should know its quality and property as well as its price. You'd better go to visit the company to know the machine's material, structure design, the quality of the quick-wear parts, etc. With the delicate design, the service life of the equipment can be greatly prolonged. For example, if the rotating parts of the screw sand washer are separated from the water, the fault ratio can be greatly decreased. Besides, there is almost no quick-wear part except the sieve.
You should cooperate with the manufacturer about the after-sale service to make the comparison of the sand washers and prices of different manufacturers. Then, you can select the manufacturer with the most cost-effective sand washers. You should cooperate with the manufacturer about the sand washer's maintenance, installation, and the after-sale service, etc. All these terms should be listed in the contract in detail so that it can be guaranteed that in the actual production operation the client can ask the manufacturer to deal with the problem in time if there are some problems about the machine.