There are some site conditions of the stone production line, which are as follows:
Firstly, the transportation there should be convenient, which is convenient for the transport of stone material.
Secondly, the position where the stone production line will be set should be firm. The stone production line must not be set at fault, landslid, or the downstream flood. The production line should be away from the places, where there are sludge, rotten plants and soil, or ancient wells, valuable historical relics, and so on. The plant for the stone production line should not be built at the earthquake regions or the wet and sinking yellow earth places. It should be forbidden that, in the operation process of the stone production line, because of the improper site condition, the following machinery installation would be affected.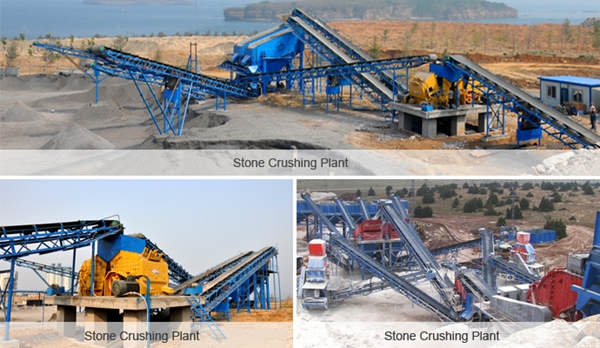 Thirdly, in order to overcome the problem that the coarse process of stone material is difficult, there should be the better and reliable power supply. And the electric transmission lines should be shorten as much as possible. The power supply from the power network can be taken full advantage of, which can save the investment for the power plant construction and the management cost. Beside, the safe use of electricity should be paid more attention to, in the production process.
Finally, the stone production line should be close to the quarry or the material storage places, which can save the transport cost of stone materials.
We, Fote Heavy Machinery, can not only provide our clients with the complete stone production line with the excellent equipment, but also, according to the real production situation and the investment requirement, can collocate the proper production line and offer the professional setters to you. We provide you with the one-stop service, including the purchase, installation, maintenance, and the replacement of the parts, which can greatly save the human power and the material resources for the investors and help them obtain the production benefits.