The surface of the particle of the artificial sand is coarse and it has many edges and corners. The combination between the aggregate and cement and the one between aggregates are good, the mechanical interlock capacity of which is high. Therefore, the strength of the concrete with artificial sand is higher than that of the one with natural sand. The artificial sand has become the main material for many engineering processes, such as construction industry, road construction, and so on. However, the gravel processing equipment is necessary for the production of artificial sand.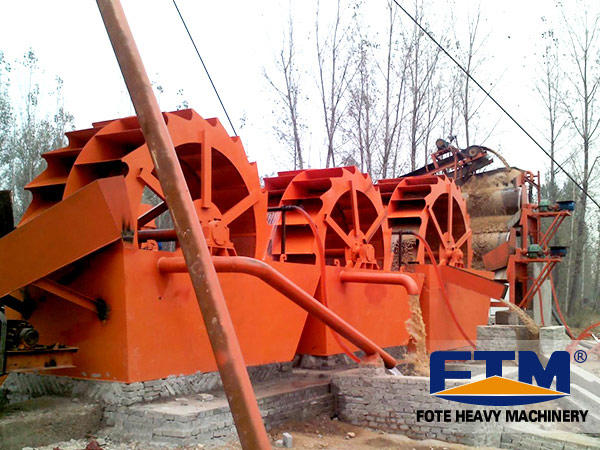 As a professional ore processing machinery manufacturer, Fote will talk about the sand washer used to wash gravel aggregate in the gravel production line. In the usage process of the sand washer, some issues of it should be noticed.
In the sand washing process with the sand washer, there may be the decrease of the amount of the washed sand or the leakage of sand, the cause of which is the damage of the sieve or the fall of the fixed bolt of the sieve. In this case, the user should examine, maintain, or replace the sieve or the fixed bolt. Besides, the user should notice the vibration of the rack of the sand washer, which may be caused by either the loose bolt of the coupling or the loose bearing block. It can be dealt with by checking and fastening the bolt.
The wheel gear of the sand washer is a quick-wear component. In general, without immediate maintenance, if the bearing of the sand washer or the low-speed shaft of the reducer can not reach the specified depth of parallelism, the wheel gear will be damaged. In order to deal with it, it should be lubricated regularly and the depth of parallelism of them should be adjusted to make it meet the requirement.