In mining machinery industry, the stone production line can help promote the development of the traditional industries. The stone production line and the service industry's development accelerates the appearance of the emerging businesses. This production line plays an increasingly important role in the promotion of the adjustment of the economic structure and the conversion of the economic development method, which has been used in every aspect in the society and has a great influence on all walks of life.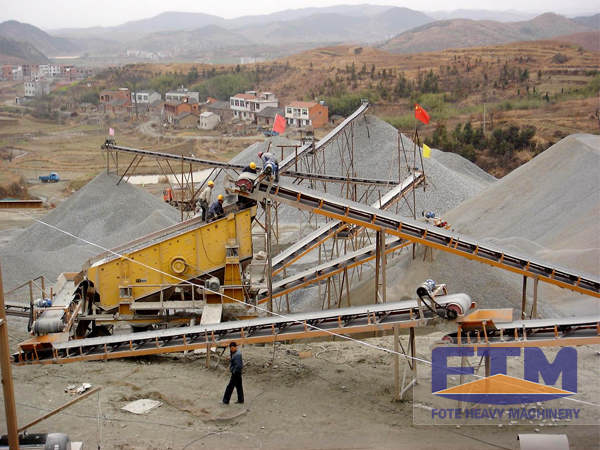 For the production of a stone production line, the highly reasonable allocation of different machines is necessary for us. It consists of the vibrating feeder, jaw crusher, impact crusher, cone crusher, rock crusher, VSI crusher, etc. According to the stones with different hardness and particle sizes, clients can be provided with excellent crushing machines for the stone production line by Fote. We can guarantee the stable operation of the stone production line.
Different machines play different roles in the stone production line. For example, the vibrating feeder is used to feed the material into the crushing machine. The jaw crusher is used to crush the material of big block firstly, which is convenient for the following crushing process. Our clients, according to their outputs and the requirements in the particle size of the final product, can make a choice of the crushing machines. In general, they pay much more attention to the working efficiency of the crushing machines and the stone production line.
Fote Heavy Machinery, as a professional manufacturer, excels in the production of the impact crusher, sand making machine, hammer crusher, sand production line, and so on. We insist on the first-class products and excellent service and Fote has been among the best mining machinery manufacturers in the industry. Our products have been sold all over the world, which have been praised by the clients at home and abroad. In the future, we will produce the machines with higher working efficiency and try to make Fote become the international famous brand.