What are the machines in the complete set of the metal shredding plant? In the common usage process, a metal shredder should meet the requirements of crushing, separating, cleaning, and removing dust, and so on. Therefore, in the whole set of the metal shredding plant, there must be the corresponding equipment to meet the requirements above. There should be the conveyor, shredder, and the dust collecting device, and so on. In fact, all the machines mentioned above can be added or reduced according to the actual application situation.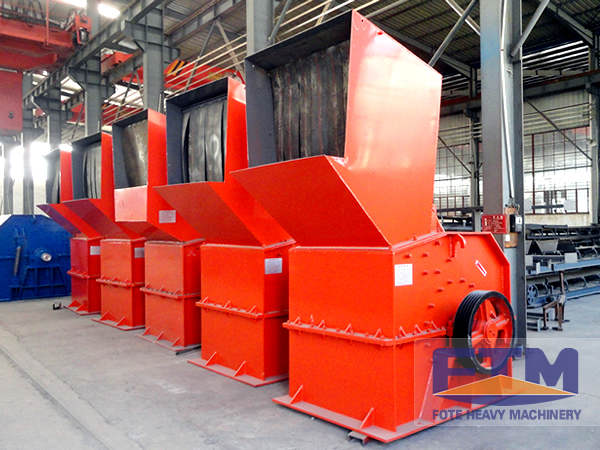 The steps of the usage and maintenance of the metal shredder:
1. On the test run, before the start of the machine, all the parts of the machine should be examined strictly to see whether they are installed in the right way to meet the requirements. It should be checked whether some screws are loose. It can be checked whether there is the phenomenon of hitting the shell by lightly pulling the belt by hand to make it rotate. Meanwhile, the rotating direction should be examined. There mustn't be flammable or explosive articles around the machine for fear of the accident.
2. In production process, the material should be fed into the machine evenly, which can guarantee the quality of the final product and the normal production. Besides, there mustn't be the overload of the machine in order to ensure that the machine can be in the normal operation.
3. In addition to examining whether each part of the machine is loose usually, it should also be noticed whether there is abrasion of the quick-wear parts. If the parts have been worn badly, they should be replaced immediately for fear of damaging the major parts. Besides, necessary fire protection measures should be taken.
4. Because of the higher rotating speed, expect for the right installation, the machine should also be lubricated once a week, in order to guarantee the normal operation. In general, the temperature of the bearing is not more than 70°,which is normal.