The constant construction of a variety of projects inland leads to the rise of the demand for crushing equipment. Most manufacturers of large-scale jaw crushers are constantly exporting crushing machines and doing research in the improvement of crushing equipment. The structure design of the new crushing machines is better than that of the outdated ones. The working efficiency of the new crushing machines is higher. Because the application range of jaw crushers is wide, manufacturers pay much attention to the design and improvement of jaw crushers. The jaw crusher works mainly by the movable jaw plate and the fixed jaw plate. By the periodic motion of the movable jaw and the fixed jaw, the materials can be crushed. Then the crushed materials finally are discharged from the outlet.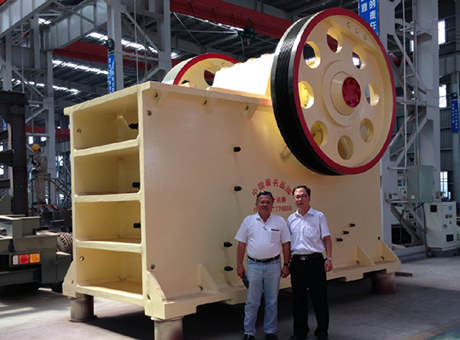 Jaw crushers are applied to the operation of various sand making factories and concentrating mills. It is very important in industry. We have been familiar with how to operate and maintain jaw crushers. But some details of the use of the equipment are often ignored by people. In order to make it that jaw crushers can play a better role in the production line, some details of the use of jaw crushers are offered to users:
1.It would be better that the jaw crusher is equipped with the device for removing iron, which can protect the crushing cavity from the damage caused by much iron or some accidents.
2. To ensure that the materials are fed according to the production capacity of the jaw crusher, which can prevent the phenomenon that the particle size of the finished products is too big.
3.In the crushing production line, the crushing ratio of each crushing machine should be distributed reasonably in order to maximize the production efficiency of jaw crushers.
4.During the working time, the bearing pressure on the jaw crusher can not be too much. Otherwise, it will have a bad effect on the normal operation of the jaw crusher and the quality of the final products.