As is known to all, the crushing machine and the mineral processing equipment are widely used in a variety of industries like mineral exploitation. With the rapid development of the mining machinery industry in China, it will be exciting to argue about the performance of these mining machines, such as the crushing machine, mineral processing equipment, sand making machine, and grinding machine. As a leading manufacturer in mining machinery industry, with persistent efforts, Fote with its superiority stands out from many other manufacturers in the markets at home and abroad.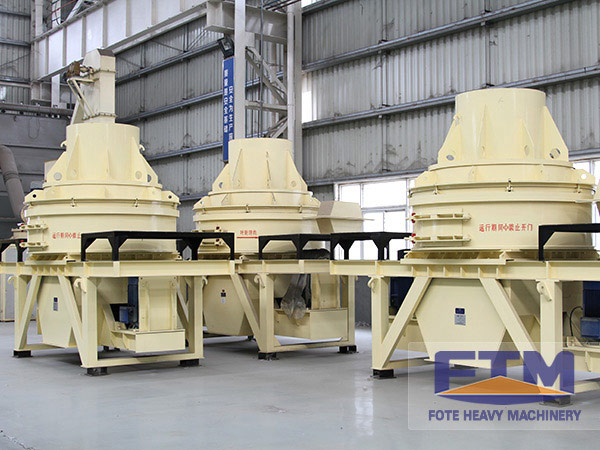 Obviously, our company can not develop well only counting on the mining machine's quality. According to our development strategy, the innovation in product and technique is our core competence. With the combination of the latest information and the traditional development method, our experts have found the new development direction of the product. As a coal crusher manufacturer in China, we generally provide clients with excellent coal crushers with many advantages, such as big crushing ratio, high productivity, low energy consumption, etc.
There are many kinds of coal crushers like the grinding machine, which, according to different crushing principles, can be divided into the compression-type crusher, the impact-type crusher, the cutting-type one, the rotary one, and the cone crusher. Among them, the VSI sand maker is the most popular one, which is of simple operation and convenient maintenance.