As is known to all, in a gravel production line, used to produce gravel aggregate, a complete set of ore processing machines are necessary, such as the crushing machine, sand making machine, belt conveyor, vibrating feeder, and so on.
Fote Heavy Machinery, as a professional ore processing machinery manufacturer, will talk about the VSI sand maker, a necessary processing machine in the gravel production line.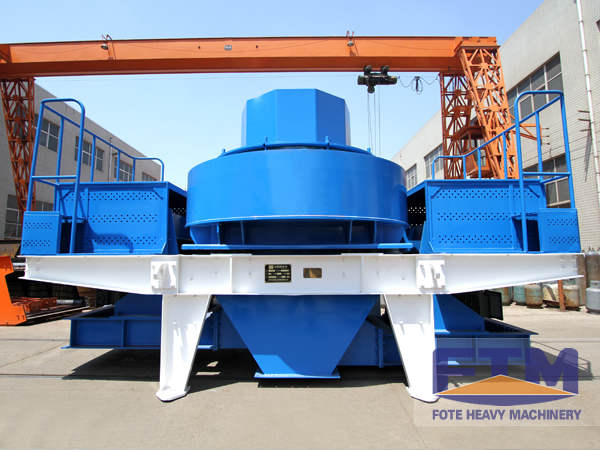 The VSI sand maker, as a kind of new-type equipment, also called the vertical shaft impact crusher, has been advanced on the basis of the technique of the traditional sand making machine, which can be used to crush the medium-hardness and hard materials. Besides, the shape of its final product is nice.
With the increase of the demand of the building material in construction industry, the VSI sand maker can totally meet the requirement in the quality of gravel. It has become necessary for the gravel production line due to its high quality and high property.