Generally, the large-scale stone production line consists of three systems, which are as follows:
Feeding System
In this system, materials are fed into the crushing equipment and the screening machines of all levels. In the crushing and screening process, the equipment used for feeding materials are vibrating feeders or the feeding equipment of other types. In the gravel production line, in general, feeder equipment is used to feed the materials.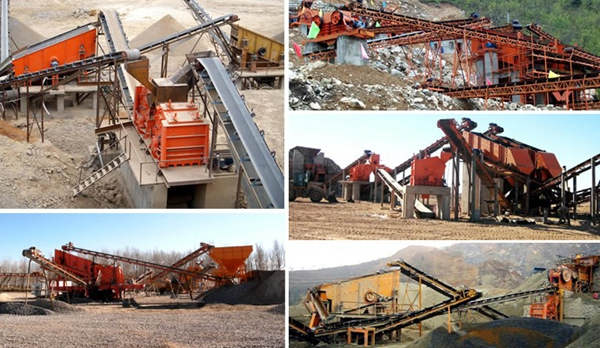 Crushing And Sand Making System
This system is the core in the whole stone production line. In this system, various stones are crushed into the finished products with the required particle sizes. A compound gravel stone production line is composed of crushing machines of different model numbers, such as jaw crushers, double roll crushers, toothed roll crushers. The properties of these crushing machines are different. They can finish the task of crushing stone together.
Sieving and Conveying System
In this system, the crushed ores are screened by the screening machines. In the gravel compound production line, sand and stone need to be separated. Besides, after the separation between the sand and stone, they should be conveyed to the respective places. Generally, the equipment used in this process are linear vibrating screens or other screening equipment.